Microsoft announced several products at its October 2019 Surface Event. The tech giant announced an array of its Surface lineup, including Surface Neo, Surface Duo, and other hardware. One of the products announced was Surface Laptop 3, a Surface Laptop 2 successor; but with slight improvements and upgrades.
The new Surface Laptop 3 is available in two sizes, 13.5-inch and 15-inch PixelSense display, with prices starting from $999 and $1199 respectively. The Surface Laptop 3 models will be available in the following colors: Sandstone, Matte Black, Cobalt Blue, and Platinum, with an option to choose between two keyboard styles, either Alcantara or the Aluminum chassis.
The laptop's sleek design and amazing craftsmanship will enable the user to open it with the touch of one finger, and it will be instantly on. The 13.5-inch model will run on Intel Core i7/i5 Quad-core 10th Gen Ice Lake processor, enabling it to perform twice as fast as the Surface Laptop 2 and three times faster than Apple's MacBook Air.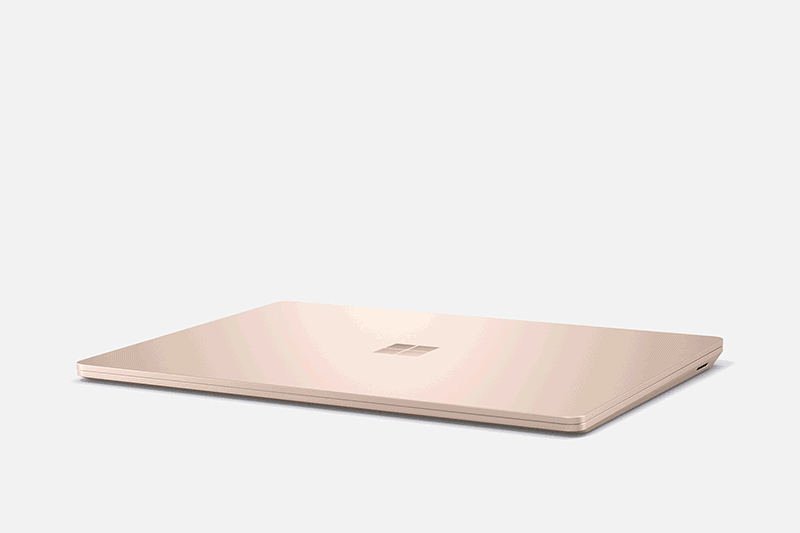 The 15-inch Surface Laptop 3 comes with a larger screen and the new AMD Ryzen Surface Edition processor, thereby optimizing its performance. Surface Laptop 3 promises a much better typing experience with a full 1.33 mm key travel. It has a 20% larger glass track-pad for quick navigation and multi-tasking.
Surface Laptop 3 comes with USB-A and USB-C port (for fast charging, connecting to displays and docking stations simultaneously), unlike last year's Surface Laptop 2. The new Surface laptop also comes with a 720p HD front-facing camera, which also supports Windows Hello. 
Microsoft claims that the new Surface Laptop 3 has an all-day battery life that needs to be tested. It expected to charge up to 80% within an hour (with up to 11.5 hours plus standby). Both the models are available for pre-order now, and the shipping will begin on October 22nd.
Here is a video showcasing the Surface Laptop 3 models and their various specs: