Unsurprisingly, iPhone owners take great pride in their purchase, as the Apple iPhone has revolutionized how we work, communicate, and entertain ourselves. These modern design masterpieces offer both impeccable performance and aesthetically pleasing features, making it essential to ensure any accessories complement their form and function.
Picture this: you've just bought the latest iPhone, and now you're over the moon with excitement. But as you start using it, you realize that you're missing some essential accessories. You may ask, why these accessories? Well, the phone experience gets better with these accessories.
So, what kind of accessories are we talking about here? Accessories include a protective case that won't let you down, a charger that won't slow you down, a charging cable that won't fray, and a wireless charger for convenient charging on the go.
But where do you even begin your search? It's a big world, and there are a lot of brands to choose from. It can be a daunting task but fear not! We've dug on Amazon to find the best iPhone cases, chargers, cables, wireless chargers, power banks, selfie sticks, and car phone mounts.
Let's dive in and discover the must-have accessories that will make your iPhone even more impressive.
Table of Contents
iPhone Cases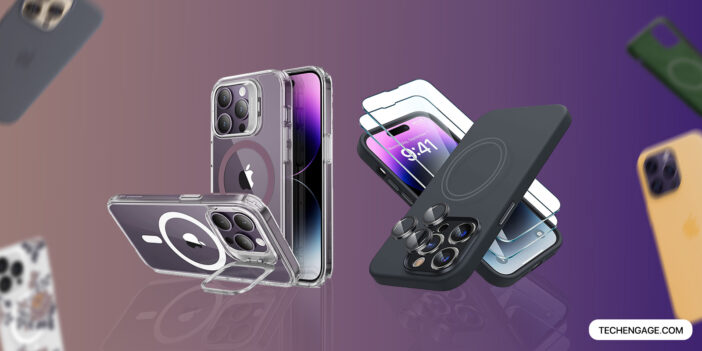 ---
After getting a new phone, the question of whether or not to buy a case is typical. Among other iPhone accessories, While it's a matter of personal preference, getting one is highly recommended, especially if you've spent $1,000 or more on your iPhone. But, ultimately, the decision is yours; you know best how you'll treat your phone.
When choosing a case, there are plenty of options available on Amazon. You can find one that fits your style and usage, from transparent to hardshell cases. We've compiled a list of some of the best iPhone cases on Amazon to help you make an informed decision.
Silicone cases:
Silicone cases are light and soft and can also give protection from the drop but not as much as a hard shell can. Most people, like myself, prefer silicone cases over hard-shell ones because of their texture and drop protection.
Hard Shell cases:
As the name suggests, hard shell cases for iPhones are rock solid. So yIf you've put one, you can't easily mess around with your phone.
Clear/transparent cases:
If you don't want to ruin the default looks of your phone, transparent cases are for you. Just put it on, and you can still see Apple's logo.
Wallet cases:
Do you need a wallet but don't want to stuff your pocket with something extra? Don't fret. You can go with wallet cases for your iPhone. We've also covered the best wallet cases for iPhone 12, 12 Pro, and 12 Pro Max in detail here.
| # | Preview | Product | Rating | Price | |
| --- | --- | --- | --- | --- | --- |
| 1 | | Phone Card Holder, Leather Phone Wallet Stick On, Card Holder for Back of Phone Credit Card Holder... | 2,152 Reviews | $8.99 | Buy on Amazon |
| 2 | | Smartish iPhone 13 Wallet Case - Wallet Slayer Vol. 1 [Slim + Protective] Credit Card Holder - Black... | 1,251 Reviews | $19.99 | Buy on Amazon |
| 3 | | ZVE iPhone 12 Pro/iPhone 12 Wallet Case, Zipper Crossbody Phone Case with RFID Blocking Credit Card... | 1,008 Reviews | $32.99 | Buy on Amazon |
| 4 | | Bocasal iPhone 11 Wallet Case with Card Holder PU Leather Magnetic Detachable Kickstand Shockproof... | 2,365 Reviews | $19.99 | Buy on Amazon |
| 5 | | Defencase for iPhone 12 Case, iPhone 12 Pro Case Wallet for Women Men, Durable PU Leather Magnetic... | 1,700 Reviews | $22.99 | Buy on Amazon |
---
iPhone Chargers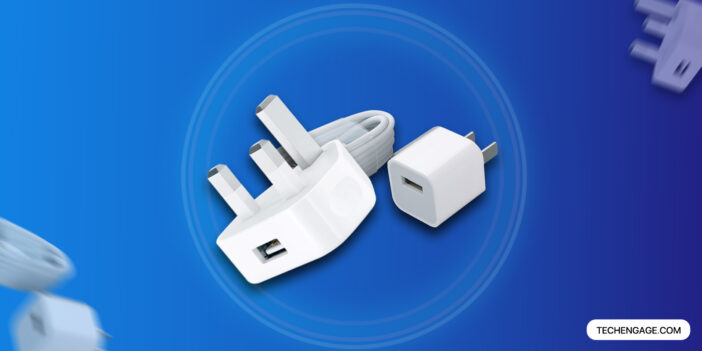 ---
We've all been there – your iPhone is running low on battery, and suddenly, you're frantically searching for a charger. But the charger is in the hands of your brother, or your sister took it with her, maybe. This can be frustrating.
Luckily, Amazon has you covered with a wide range of iPhone chargers that are fast, efficient, and won't break the bank. So say goodbye to low battery anxiety once and for all, and also keep an extra cable with you to avoid siblings' fights.
---
Charging Cables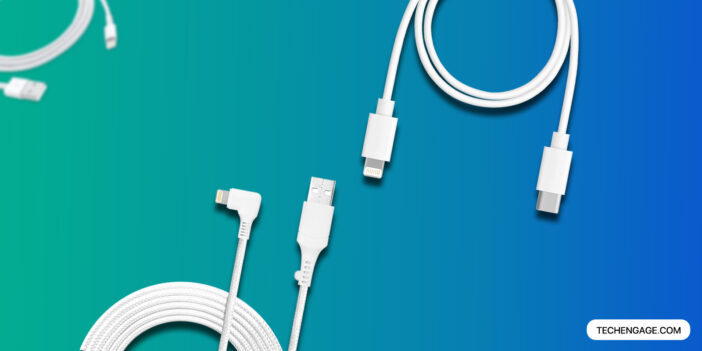 ---
There's nothing worse than a charging cable that decides to call it quits just when you need it most. That's why investing in high-quality charging cables that won't break or fray over time is essential. With so many options available on Amazon, you can find a cable that will keep your iPhone charged and ready to go.
These are some of the best-selling charging cables for your iPhone that you can buy on Amazon:
---
Wireless Chargers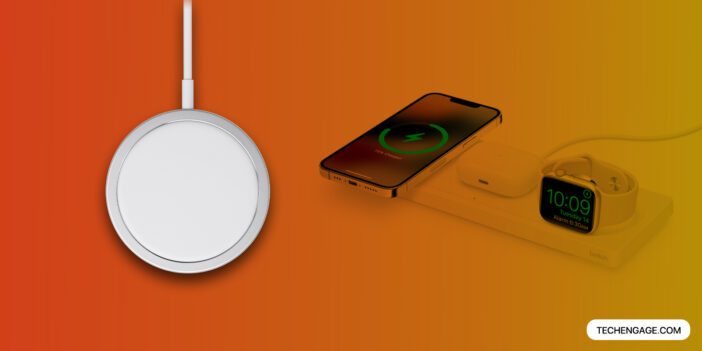 ---
Say goodbye to the hassle of cords and cables and hello to the future of charging with wireless chargers for your iPhone. With various options available on Amazon, you'll never have to deal with tangled cords or misplaced chargers again. Instead, just plop your iPhone down on the charger and watch the battery fill up. Here are some of the best options for your iPhone:
#
Preview
Product
Rating
Price
1
Apple MagSafe Charger - Wireless Charger with Fast Charging Capability, Type C Wall Charger,...

59,251 Reviews

$39.00

$31.00

Buy on Amazon
2
Wireless Charger, 3 in 1 Wireless Charging Station, Fast Wireless Charger Stand for iPhone...

16,162 Reviews

$29.99

$21.99

Buy on Amazon
3
Yootech Wireless Charger,10W Max Fast Wireless Charging Pad Compatible with iPhone 14/14 Plus/14...

191,747 Reviews

$19.99

$13.99

Buy on Amazon
4
Anker 313 Wireless Charger (Stand), Qi-Certified for iPhone 14/14 Pro/14 Pro Max/13/13 Pro Max, 10W...

92,178 Reviews

$19.99

$18.99

Buy on Amazon
5
Fast Wireless Charger,20W Max Wireless Charging Pad Compatible with iPhone 14/14 Plus/14 Pro/14 Pro...

8,113 Reviews

$14.99

$13.99

Buy on Amazon
---
Powerbanks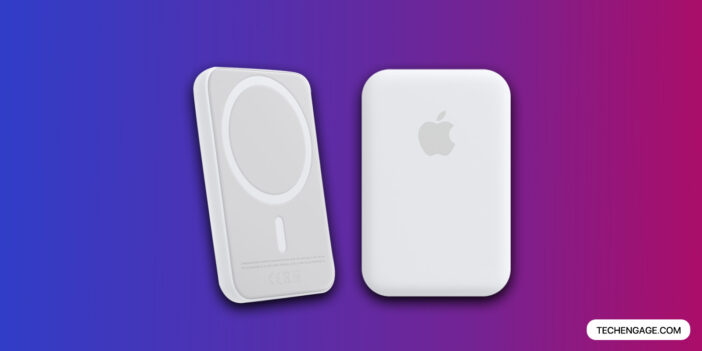 ---
Whether you're traveling, out for a hike, or just running errands all day, there's nothing worse than a dead iPhone battery. That's where power banks come in – they're small, portable, and can boost your iPhone's battery life when needed.
With various options available on Amazon, you can find the perfect power bank to fit your needs.
---
Selfie sticks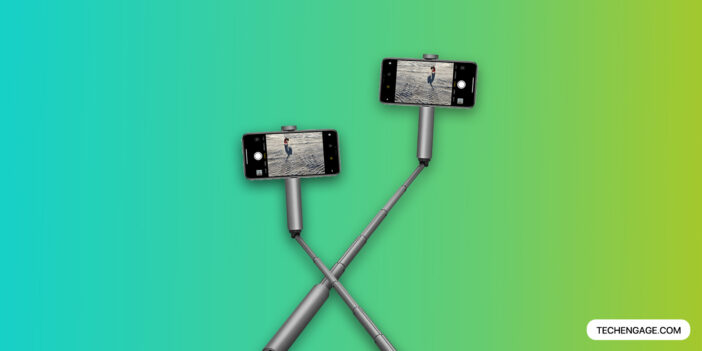 ---
Want to capture the perfect group photo or snap a selfie with a breathtaking view in the background? Then, selfie sticks are the answer. With so many fun and funky designs on Amazon, you can find a selfie stick that fits your personality and helps you capture memories that will last a lifetime.
These are some of the best-selling options that you can find on Amazon:
#
Preview
Product
Rating
Price
1
Portable 40 Inch Aluminum Alloy Selfie Stick Phone Tripod with Wireless Remote Shutter Compatible...

30,738 Reviews

$35.99

$28.99

Buy on Amazon
2
Selfie Stick, 40 inch Extendable Selfie Stick Tripod,Phone Tripod with Wireless Remote Shutter,Group...

23,884 Reviews

$34.99

$16.99

Buy on Amazon
3
Portable Selfie Stick, Handheld Phone Tripod Stand with Detachable Wireless Remote, Selfie Stick...

9,661 Reviews

$20.00

$12.99

Buy on Amazon
4
Vproof Monopod Selfie Stick Bluetooth, Lightweight Monopod Aluminum All in One Extendable Monopod...

10,073 Reviews

$19.99

$14.99

Buy on Amazon
5
Selfie Stick with Fill Light, Tupwoon Extendable [42 Inch] Selfie Stick with Detachable Remote,...

11,361 Reviews

$18.99

$13.99

Buy on Amazon
---
Stylish Screen Protector
There's no worse feeling than having an iPhone that is damaged or has a broken screen that makes it difficult to use or ugly to look at. Unfortunately, we're only human, and we've all dropped our phones occasionally, which is why a screen protector is the most essential accessory you can buy. However, not all iPhone screen protectors are the same, which is why the most innovative smartphone users turn to reputed companies. Remember that a screen protector for your iPhone should enhance its appearance, not detract from it, so don't settle for second best.
---
Superior Stands
Another must-have accessory for an iPhone is a stand, as this allows you to keep your screen in one place without the strain of having to hold it there, which is ideal if you plan to stream videos on it. Stands can also transform your photography, acting as a miniature tripod so that you can capture perfect shots without worries or wobbles. Once again, there are many stands out there, but we find the GorillaPod Stand Pro hard to beat for three reasons. Firstly, it's easy to manipulate into a range of positions, and once set up, it will hold your phone securely. Secondly, it's excellent value for money for such a well-made product, and thirdly, it has a futuristic appearance that we love.
---
AirPods
An iPhone is a comprehensive entertainment system, whichever model you have. Among its many talents, it makes a great music storage and playing solution, mainly when you use it with AirPods. Apple AirPods have transformed the way we listen to music on the move. Gone are trailing wires – you now slip the AirPods into your airs and listen to your favorite songs in perfect clarity. They're excellent at reducing noise leakage, so even with the volume turned up, you won't be annoying those close to you, and they also look incredibly stylish and on-trend. They may cost a little bit more than our other gift ideas, but they still represent good value for money as they're the must-have iPhone accessory heading into 2020.
---
Car phone mounts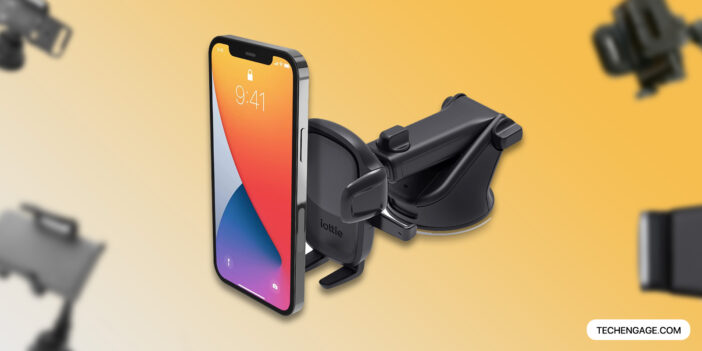 ---
It's never a good idea to use your iPhone while driving, but sometimes you need to have your phone within view for navigation or hands-free calls. That's where car phone mounts come in – they attach to your car's dashboard or windshield and hold your iPhone in place so that you can keep your eyes on the road and your hands on the wheel. We've also covered the best car phone mounts in detail that you can read more about here.
With so many options available on Amazon, you're sure to find a mount that works for you.
---
These are some of the best iPhone accessories you can get for your brand-new iPhone. If you're new to using an iPhone, feel free to check out our essential iOS guide to get a better idea of how you can get more out of it. We've also covered the history of the iPhone, which will let you identify exciting facts linked to your iPhone model.
Related to iPhone:
---
F.A.Qs:
How do I know which iPhone case to buy?
Answer: When choosing an iPhone case, consider factors such as the level of protection you need, your style, and any specific features you may want, such as a built-in cardholder or kickstand. Additionally, read reviews from other users to understand how well the case has worked for others.
Can I use any charging cable with my iPhone?
Answer: While many charging cables will work with an iPhone, it's essential to choose one that's specifically designed for your device to ensure compatibility and safety. Look for cables that are MFi (Made for iPhone) certified to ensure they meet Apple's standards.
What should I consider when buying a wireless charger for my iPhone?
Answer: Consider factors like the charging speed, compatibility with your iPhone model, and additional features such as LED lights or anti-slip pads. Additionally, look for Qi-certified chargers to ensure they meet industry standards.
How do I choose a power bank for my iPhone?
Answer: Consider factors such as the capacity (measured in mAh), the number of charging ports, and the overall size and weight of the power bank. Additionally, look for features such as fast charging or built-in cables to make capturing your iPhone more accessible and more convenient.
Are selfie sticks safe to use with my iPhone?
Answer: Selfie sticks can be a safe and fun accessory for taking photos with your iPhone. However, it's essential to follow manufacturer instructions and to use caution when extending the stick to avoid accidental damage or injury.
What should I consider when choosing a car phone mount for my iPhone?
Answer: Consider factors such as the mounting mechanism (such as air vent or suction cup), the level of adjustability, and any additional features such as wireless charging capabilities. Additionally, make sure the mount is compatible with your iPhone model and easy to install and use.
---
Affiliate Disclaimer: TechEngage is a participant in the Amazon Services LLC Associates Program. As an Amazon Associate, we earn from qualifying purchases by linking to Amazon.com and affiliated sites. For more info, please read our disclaimer.