Just when we thought we couldn't get any more leaks and had become sick of seeing all the fake leaks, we get another bombshell. It seems like we are getting another Nokia phone after all. Nokia 7.1 Plus images and specs were leaked online today on Chinese website TENAA.
According to the specs sheet, we might be getting an upper mid-range smartphone. HMD Global was supposed to release a new smartphone on October 4th. So it is no surprise we got leaks of a possible Nokia device so close to the release date.
It wasn't however made clear what the smartphone will be called or what its specs will be. Early reports suggested it will be the Nokia 7.1 or Nokia 7.1 Plus. From the leaks, it seems it could be the Nokia 7.1 Plus.
TENAA shows the device having a model number TA-1131. One surprising aspect about this leak is the images are quite different from the earlier leaks we got via MySmartPrice. The biggest change from the earlier leak is the flash location.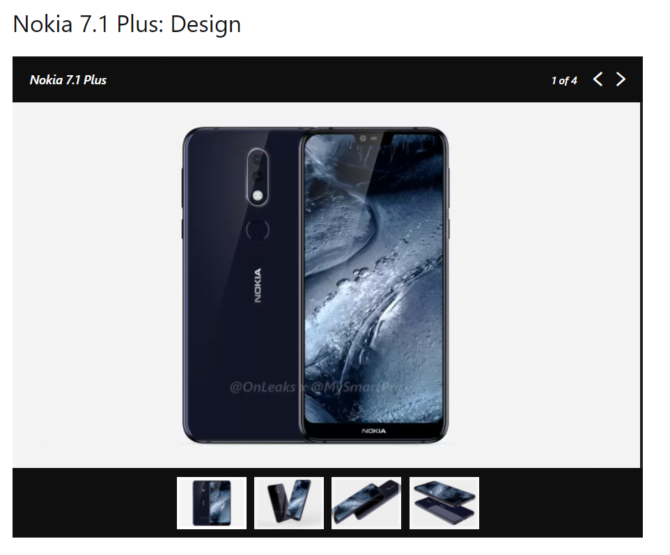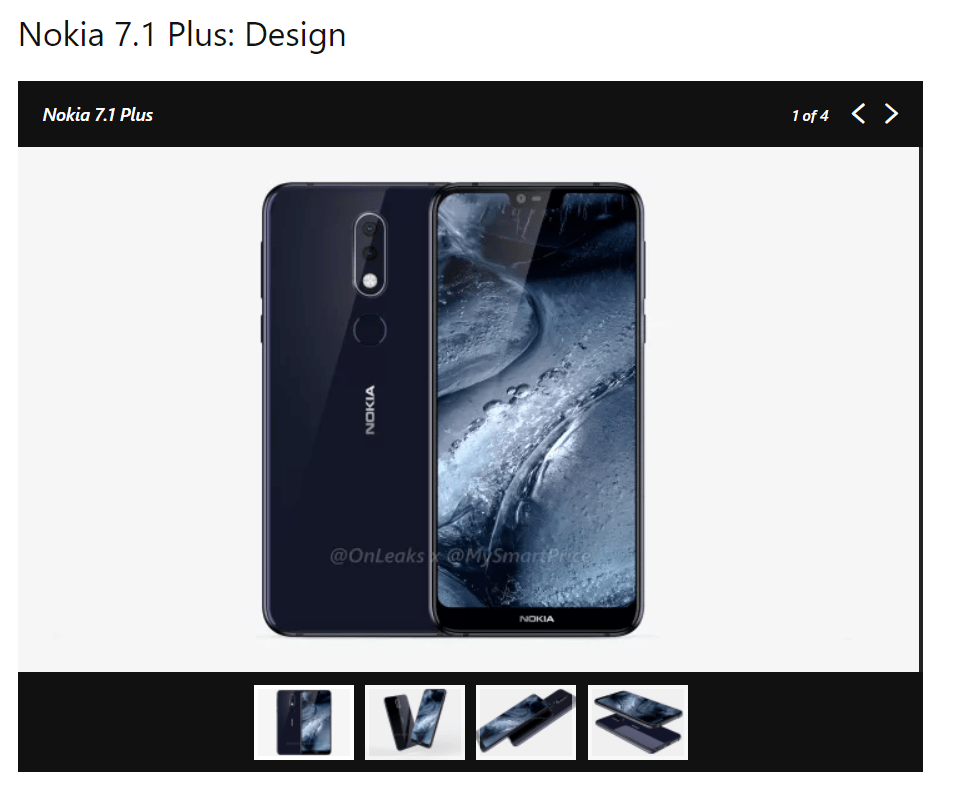 Also Read: Nokia 6.1 Plus launched in Pakistan
In the earlier leak, the flash was inside the camera chamber whereas, in the latest leaks, we see a massive dual-camera hump with the flash located outside of the camera chamber.
The images on TENAA's website shows volume keys on the left side while earlier leaks showed both power and the volume buttons being on the right.
There also seems to be a wider gap between the front-facing camera and the earpiece. This can mean two things. Either the earlier renders were fake or there will be two versions of the phone; Nokia 7.1 and Nokia 7.1 Plus.
What will the specs be?
To the part that most of you have been waiting for; the specs. Specs can be the make or break of any smartphone. Let's take a look what the leaked specs of this smartphone look like.
The mystery phone will have a "yet to-be-named" 2.2 GHz processor chip, 4 GB to 6 GB RAM, 64 GB to 128 GB of internal storage. The phone is also rumored to have an SD card slot. Combine that with a 6.18 inch TFT panel having a resolution of 2,246 x 1,080.
The rumored battery capacity of 3400 mAh seems quite reasonable and should be standard in all 6-inch screen phones.
The cameras seem pretty decent as well, at least on paper. The rear camera will be a dual pairing of 12 MP and 13 MP, while the front cam will be a massive 20 MP.
We will, of course, have to get our hands on the real thing, before we can attest to the camera's performance.
These specs point to a pretty solid upper-midrange device, which should be able to stand its ground against other midrangers.
The phone will have a headphone jack, knock on wood, a fingerprint scanner on the back and will come packed with Android 8.1 Oreo.
If this phone actually turns out to be Nokia 7.1 Plus, most Nokia fanatics will be left scratching their heads, since the previous model Nokia 7 Plus had a bigger 3800 mAh battery.
Lucky for us, we only have a few more days to wait. We can't wait to see what Nokia has in store for us this time.