Who knew smart devices would be as flexible as rubber one day; LG's giant TV with a near to paper-like flexibility is going up for sale next year.
Ever wondered how much you can do with that beautiful wall of yours had you had the option to roll the LCD up when not watching? Well, rich people problems. Seems like technology these days is synonymous to luxury.
So, the center of everyone's attention, LG's rollable 65-inch LCD TV at CES this year is reportedly going on sale next year. The anonymous source told Bloomberg that the TV is going to be very responsive.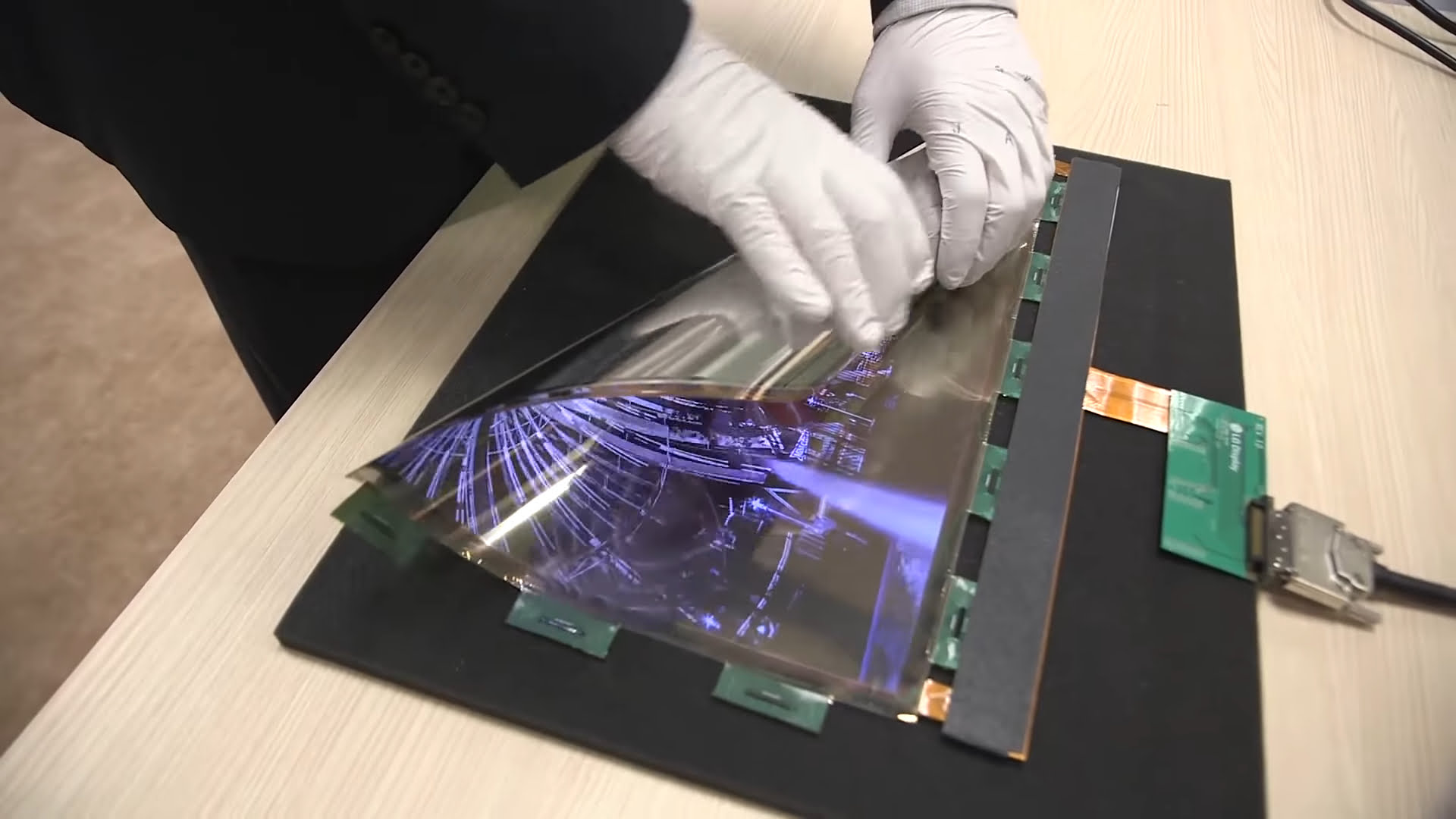 If you already hear the creaking of LCD while it rolls up in your head, then you better snap out if it; LG is going to use the light emitting diodes/ OLED screens that will offer flexibility that an ordinary LCD or liquid display panel can't provide.
Foldable phones have already everyone's undivided attention from quite some time now. Samsung's Foldable phone (rumored to be called Galaxy X) is going to be world's most expensive phone. The phone was officially shown off at Samsung's Developer Conference and to be honest, it failed to impress me.
LG's own foldable phone is also in the works. Rumors were that the phone would be released in January 2019.
I can't speak for Samsung…

…but I do know that LG plans to unveil a foldable phone at its 2019 CES keynote.

— Evan Blass (@evleaks) October 31, 2018
Just when the rumors of the company's foldable phone's release in January were put off, the rollable TV's release caught everyone's attention. LG has not responded to this rumor as yet.
However, what we are sure of is that the company is all set to release its first ever 5G phone at the Mobile World Conference next year. The company has partnered with Sprint, a telecommunications company in the US for this venture.
LG's rollable TV offers a 4K resolution. The TV rises from the long supporting panel. It can be rolled back in with the help of the remote controller of course. Its another intriguing feature is its ability to roll down to 1/4th its screen size so that you can enjoy music without having such big screenplay songs for you.
The screen is very slim (of course, how else do you think they would have managed to pull it off?). Just as a projector screen is thick around its top edge, same is the case with this TV. In fact, this rollable wonder can easily pass for a projector. Offering top-notch video quality, this TV is going to make the offices break away from the convention of having a projector. So, you can expect it to be the next big thing in the offices from next year hopefully.
Since it is made by keeping portability in mind, we are expecting it to weigh less. We don't have a figure for its price yet, but given how feasible this TV is going to make our lives, it is going to pretty hefty.
On a lighter note, you won't have to leave your cozy bed to watch your favorite show in the drawing room as the TV can be rolled up and taken to the bedroom.
Let us know what you think in the comments section below!