The latest version of Windows 10 lets you switch between dark and light theme. But Windows 10 dark mode doesn't work on all apps. Currently few apps like Google Chrome, File Manager app, Settings, and default Windows apps are supported, however, more apps will be added periodically.
Why dark mode is trending?
Dark mode has been trendy among users and designers. Unlike the light theme, dark mode feels 'light' to eyes and saves from persistent eyestrain. Google also admits that dark mode helps increase battery time, so that's another reason for adding dark mode in apps. OLED panels in devices get more advantage in saving battery with a dark theme.
Nowadays, people use their smartphones and laptops more, which results in exposure to screen and consistent exposure can be damaging to the eyes. That's why dark theme comes handy in saving battery as well as eyes.
Therefore, Facebook Messenger, Twitter, Google Chrome, Slack, and other popular apps now have a dark theme in them, and some apps like WhatsApp will soon get it in the future. Other than apps, operating systems like macOS Mojave and Windows 10 are also getting dark mode in the latest updates. This guide is about enabling dark mode in Windows 10.
Steps to enable dark mode
Here are the steps to enable dark mode in any Windows 10 device:
Open 'Settings' and navigate to 'Personalization'
Click Start Menu and press Settings icon or press Windows Key + I to open the Settings app. You can also type 'Settings' in the Windows Search bar, and 'Settings app' will appear.
In 'Personalization' click 'Colors' and select Dark
After clicking Personalization, navigate to Colors and find the option to choose your color. Once you click Colors, it will give you a drop-down menu comprising of Dark, Light, and Custom options. Since we want to enable dark mode, therefore, we will choose Dark. After enabling dark mode, the apps and system theme will turn dark.
The dark theme is now enabled on your Windows 10. Users can also customize these themes accordingly as the latest version of Windows support custom theme settings. The default Windows apps currently support dark mode, and third-party apps will soon get it.
These are Windows 10 default apps with dark and light theme support:
Calculator app
Photos app
File Explorer
Settings app
Movies & TV app
Calendar app
Mail app
Weather app
This is how it looks like in Settings app and in File Manager for Windows 10: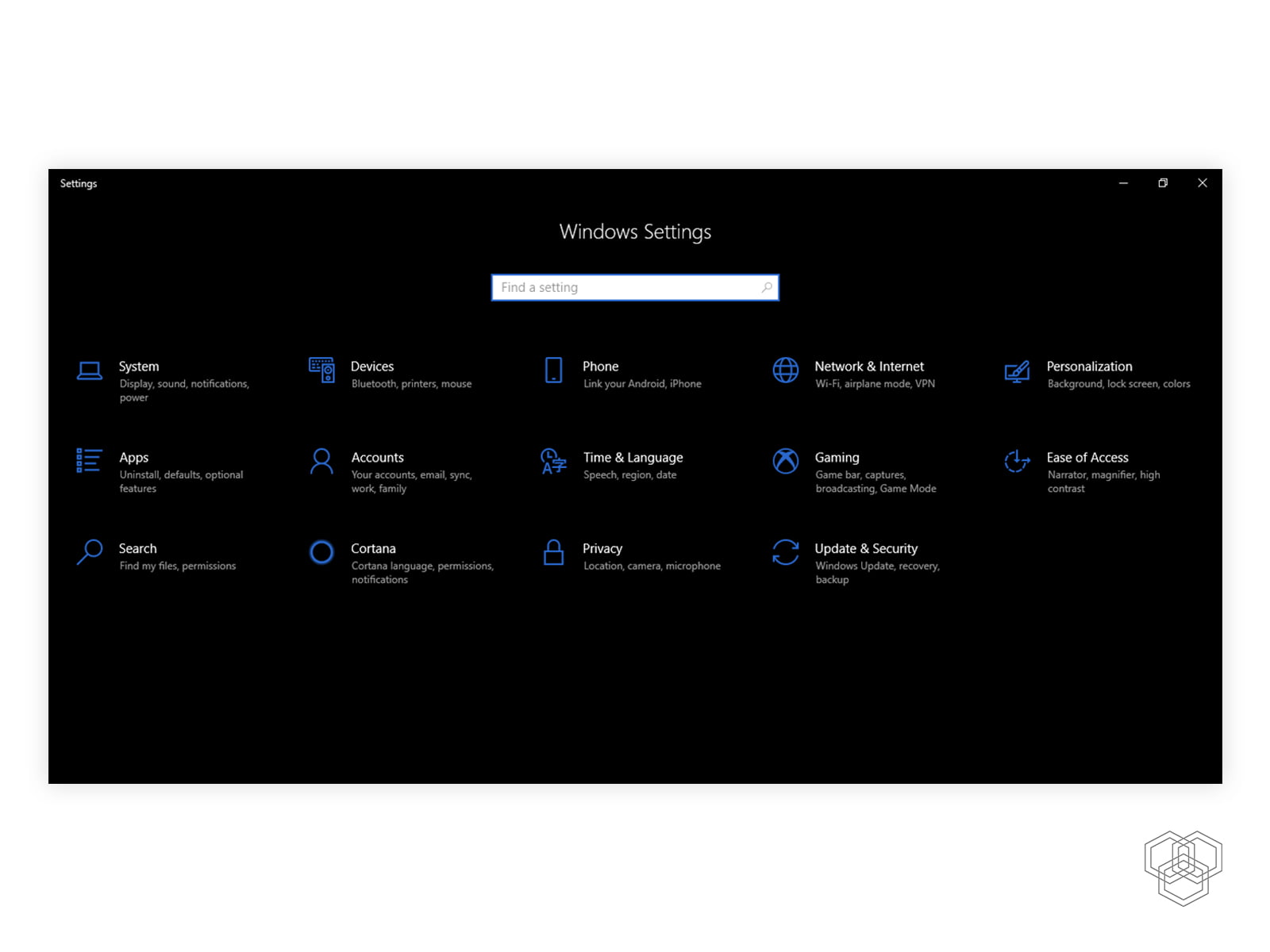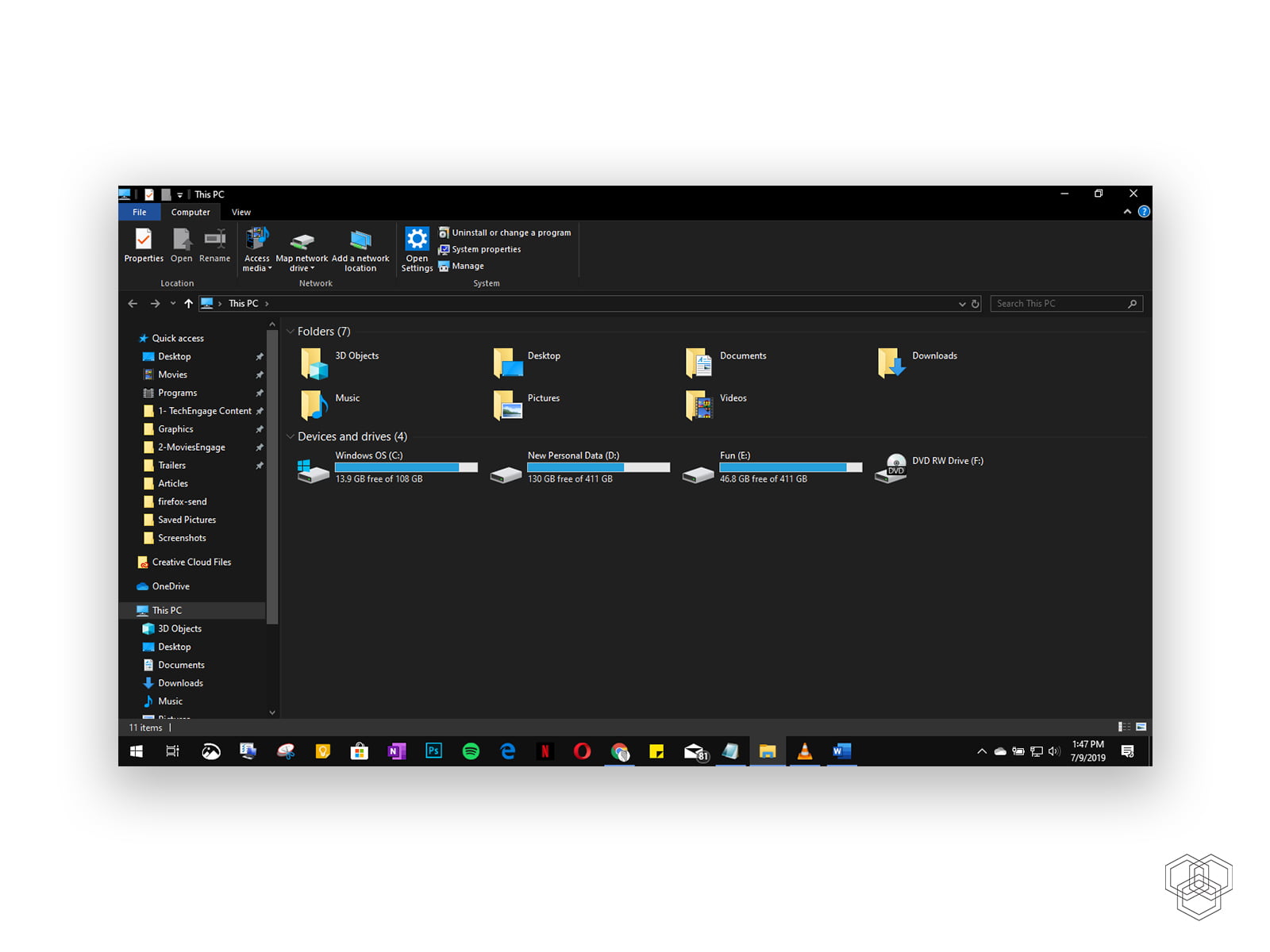 Feel free to share the apps that you think should have dark mode in the comments below.
Follow TechEngage on Facebook, Twitter, and Instagram for more interesting content.