Apple has finally launched the AirPods Pro, featuring active noise cancellation and immersive sound. They can be pre-ordered online on the official website as well as the App Store, and they will be available in stores starting from October 30.
Apple's new AirPods Pro claim to provide an unmatched audio experience, coming packed with a technology that redefines the listening experience for people, including their interaction with Siri. AirPods Pro can be easily paired to all Apple devices by a simple tap.
Regarding the release of AirPods Pro, Apple's Senior Vice President of Worldwide Marketing, Phil Schiller, said:
"AirPods are the best-selling headphones in the world. The one-tap setup experience, incredible sound, and iconic design have made them a beloved Apple product, and with AirPods Pro, we're taking the magic even further. The new in-ear AirPods Pro sound amazing with Adaptive EQ, fit comfortably with flexible ear tips and have innovative Active Noise Cancellation and Transparency Mode. We think customers are going to love this new addition to the AirPods family."
Let's have a look at the various features of the new AirPods Pro:
New Design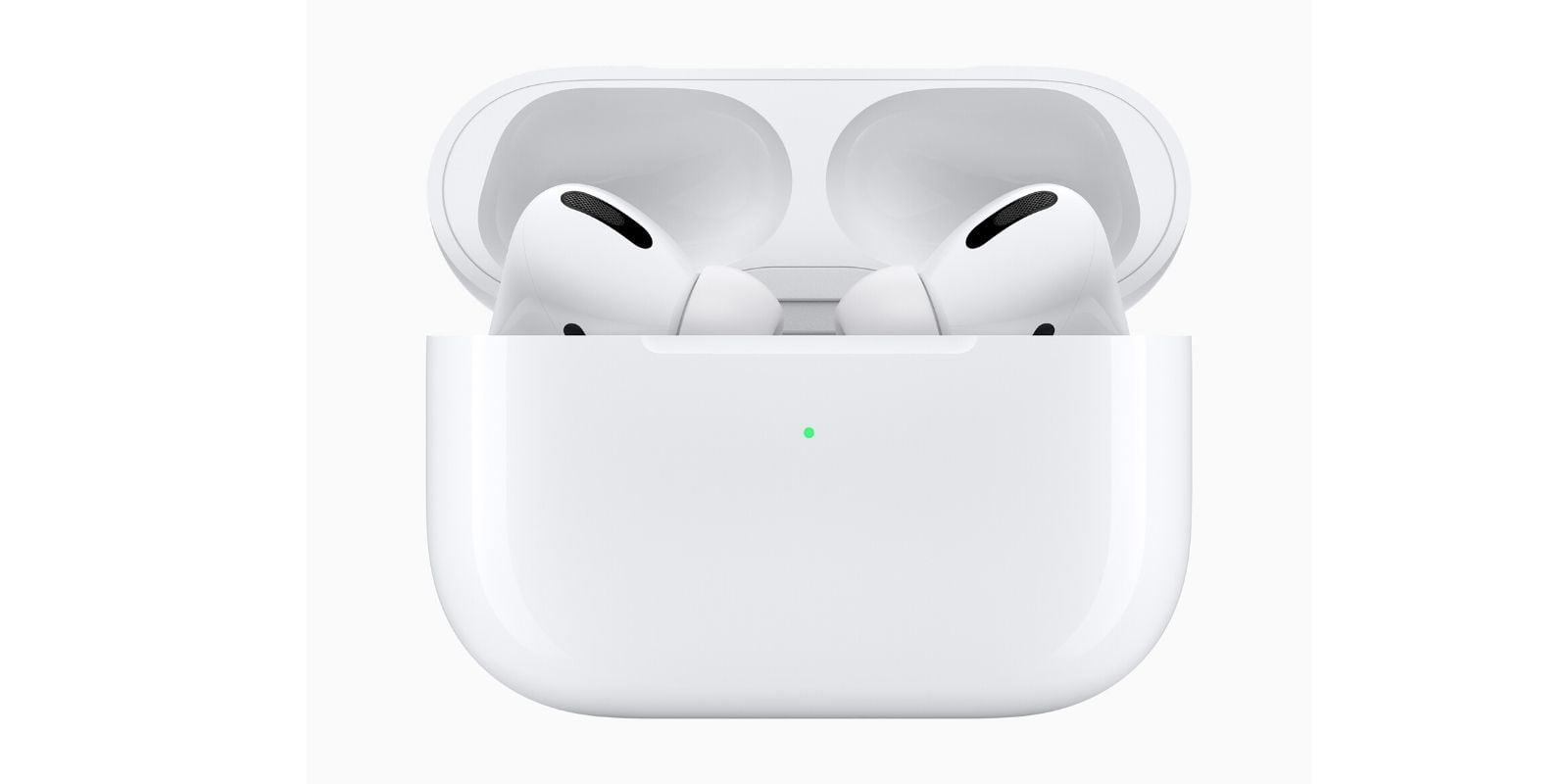 AirPods Pro come with all-new design; they are not only lightweight but have also been carefully crafted to fit perfectly in the ears. These new earbuds also come in three different sizes of silicone tips, so that users can choose between the right fit for their ears and enjoy a comfortable sound experience on the go. The vent system has been innovatively designed to optimize pressure, thereby reducing discomfort. They are also claimed to be sweat and water-resistant.
Noise Cancellation
The new AirPods Pro feature two microphones embedded with enhanced software mechanisms that enable them to adapt to each user's ear and provide a comfortable fit. They also help in reducing background noise and, thus, provide active noise cancellation to let the users fully concentrate on what they are listening to while tuning out everything else. 
The outward-facing feature of the first microphone enables it to identify noise in the surroundings, following which the AirPods Pro use their anti-noise function to prevent the background noise from reaching the user's ear. The second microphone is inward-facing towards the ear, further enabling the AirPods Pro to cancel out any other noise remnants. In this way, active noise cancellation improves the sound signal 200 times in one second.
Superior, Immersive Sound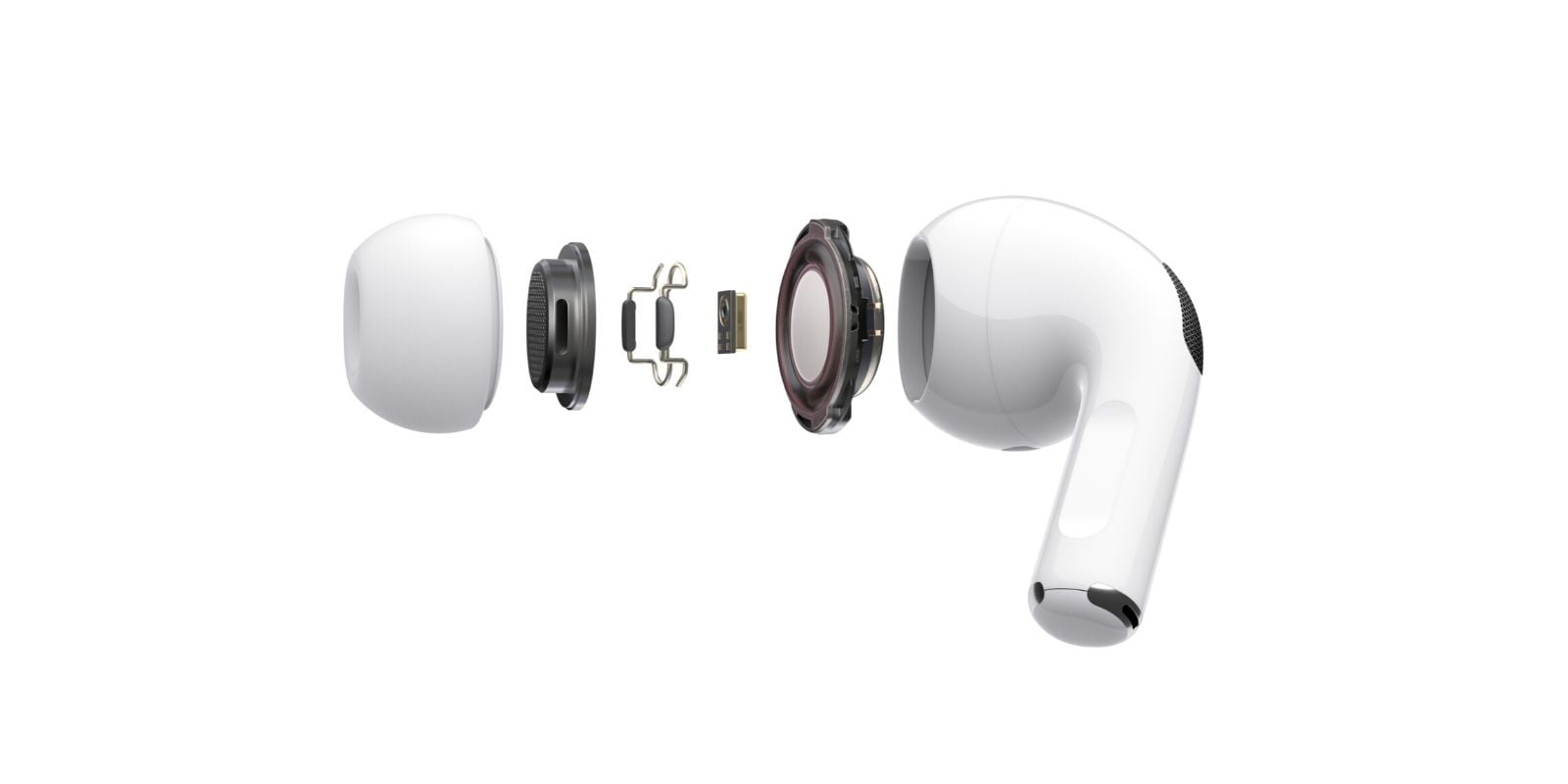 Using the "Adaptive EQ" feature, AirPods Pro are able to tune in to the low and mid-range frequencies of the audio as per the shape of each user's ear, claiming to provide an immersive and superior sound experience. The amplifier further improves the sound by making it more original and clear, while also increasing the battery time, removing distortion and optimizing sound quality.
Unlike AirPods, the AirPods Pro also come with the option of swapping between Active Noise Cancellation and a new Transparency Mode, which allows users to hear music and their surrounding environment at the same time. The innovative vent system of the earbuds is not only able to balance pressure changes, but also cancels out the right amount of unnecessary noise, thereby providing an optimized sound experience. Users can swap between these two modes by using a force sensor placed on the AirPods Pro. This sensor also allows users to play, pause, and skip songs, as well as answer and reject phone calls.
Battery Performance
AirPods Pro run on an Apple-designed H1 chip-set, containing 10 audio cores. It provides noise-cancellation, premium quality sound experience, and even answers hands-free "Hey Siri" requests. These new earbuds provide a five hours listening battery time, and with wireless charging case, they can even provide a listening time spanning over 24 hours. The AirPods Pro charge using a lightning connector, as well as a "Qi-certified" charging mat.
Price and availability
Apple AirPods Pro start at $249 US, and they can be pre-ordered here and in the Apple Store application in the U.S and more than 25 other countries. The shipping will begin on October 30, Wednesday. The new earbuds can run on iOS 13.2, iPadOS 13.2, watchOS 6.1, tvOS 13.2, macOS Catalina 10.15.1 and later versions.
https://youtu.be/IC9urbiVp4M