Ever since the introduction of noise cancellation technology, headphone sales are on fire. A headpiece that enhances the sound quality and cancels out the sound at your command is a kind of headpiece I'd trade my Bluetooth speakers for (trust me, the technology is that good).
Sony has not been in the limelight for quite a long time. This might be it. Sony's 1000X M3 are the company's third generation of powerful 1000X series headphones. The company launched the headset at IFA 2018. The headset is up for sale.
Are these headphones really going to give Sony the kind of break it badly needs? Let's find that out in our complete review.
The Good
The previous versions of the 1000X series had a pretty solid design but the company has gone with redesigning it completely. And they look even better. Sony, taking its customers' feedback into account, improved a good deal of features. This means that this new bud of the 1000X series is the best the company has produced so far. The headphones are available in two colors; bad and silver.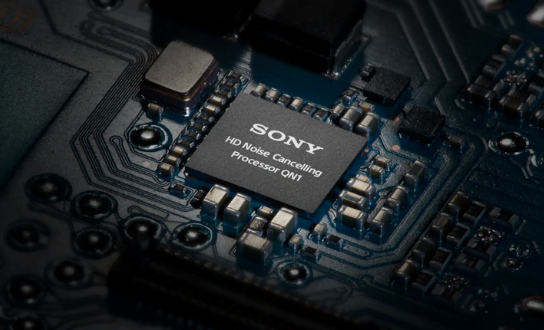 Coming to basics, its noise cancellation feature is a winner. You don't have to raise the volume to a level that your ears start to beg for mercy (we are assuming that you listen to music on raised volumes because of the surrounding chaos. Fair assumption, right?). The headphones are equipped with QN1 noise-canceling processor; an outclass noise reduction technology that does wonders for the sound quality. These headphones are sure going to give you the kind of escape you expect whenever you put your headphones on.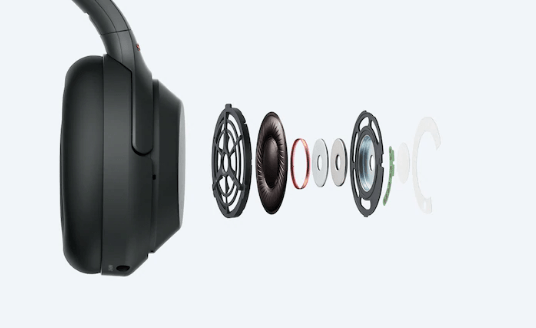 The headphones also have optional ambient optional modes that you can change according to the kind of environment you are in. Further, the rate at which it transfers data is 990kbps which is better than the conventional Bluetooth audio headsets.
Moreover, its USB-C port now allows quick-charge support. When fully charged, the headphones can be used for up to 30 hours which is a major upgrade from 20 hours of battery life with previous models. These headphones come with more padding and are very easy to grip. More padding makes them even more comfortable for hours-long music sessions. The headband has a fitting that looks tailor-made for your head size.
These headphones adjust according to your head size.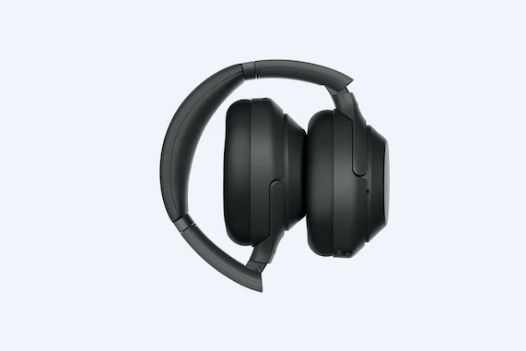 Further, the headphones are much lighter in weight. This gives it an edge as heavier ones are always hard to take everywhere.
The bad
Okay so while this headset looks like a complete music dream, it does have a few issues. One of the pertinent issues that all Sony's headsets have is its touch control functionality. While the controls are quite easy for your fingers to remember, it still gets messed up. Just as with the previous Sony headsets, swipe up and down are for the volume and forward and back for changing the song. If you try to lessen the volume in a haste you may end up restarting the track (annoying as heck, especially when your favorite part is about to come).
Specifications
HD noise-canceling processor
Automatic personal NC and atmospheric pressure optimization
Wireless with NFC
Adaptive sound control
255g in weight
Touch sensor control
30- hour battery life
Additionals: Plug adapter for in-flight use and a carrying case
Virtual surround sound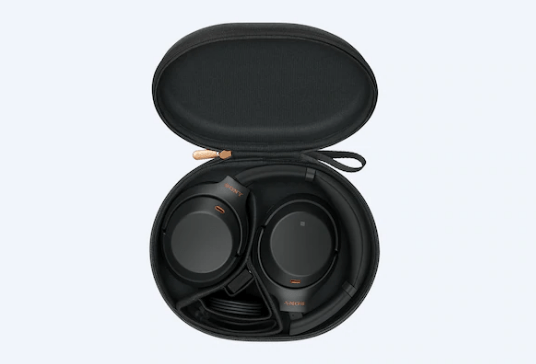 The price and release
Sony 1000X M3 will cost you around $350. For a headset that is comfortable, has improved sound quality, and lightweight, the price seems just right. The headphones are up for grabs and you can get them from Sony's franchise as well as online.
Final word
All in all, we feel that the headphones do complete justice with the price tag they come with. The improved features with a top-notch noise cancellation technology make this latest headset model all the more appealing.
If you are thinking of buying a headset that lets you delves you completely into the world of music, we recommend Sony 1000X M3. However, if the headset looks too pricey to you then give it another thought. The headset that you are going to buy at a cheaper price won't be as good as this one in terms of the noise cancellation as well as the battery life.
Until next time!