LG is all set to bring an amazing smartphone camera with 16 lenses embedded.
Well, we are equally amazed! LG recently received a patent from the United States Patent and Trademark Office for its next smartphone camera with 16 lenses embedded. These cameras are set up in a matrix.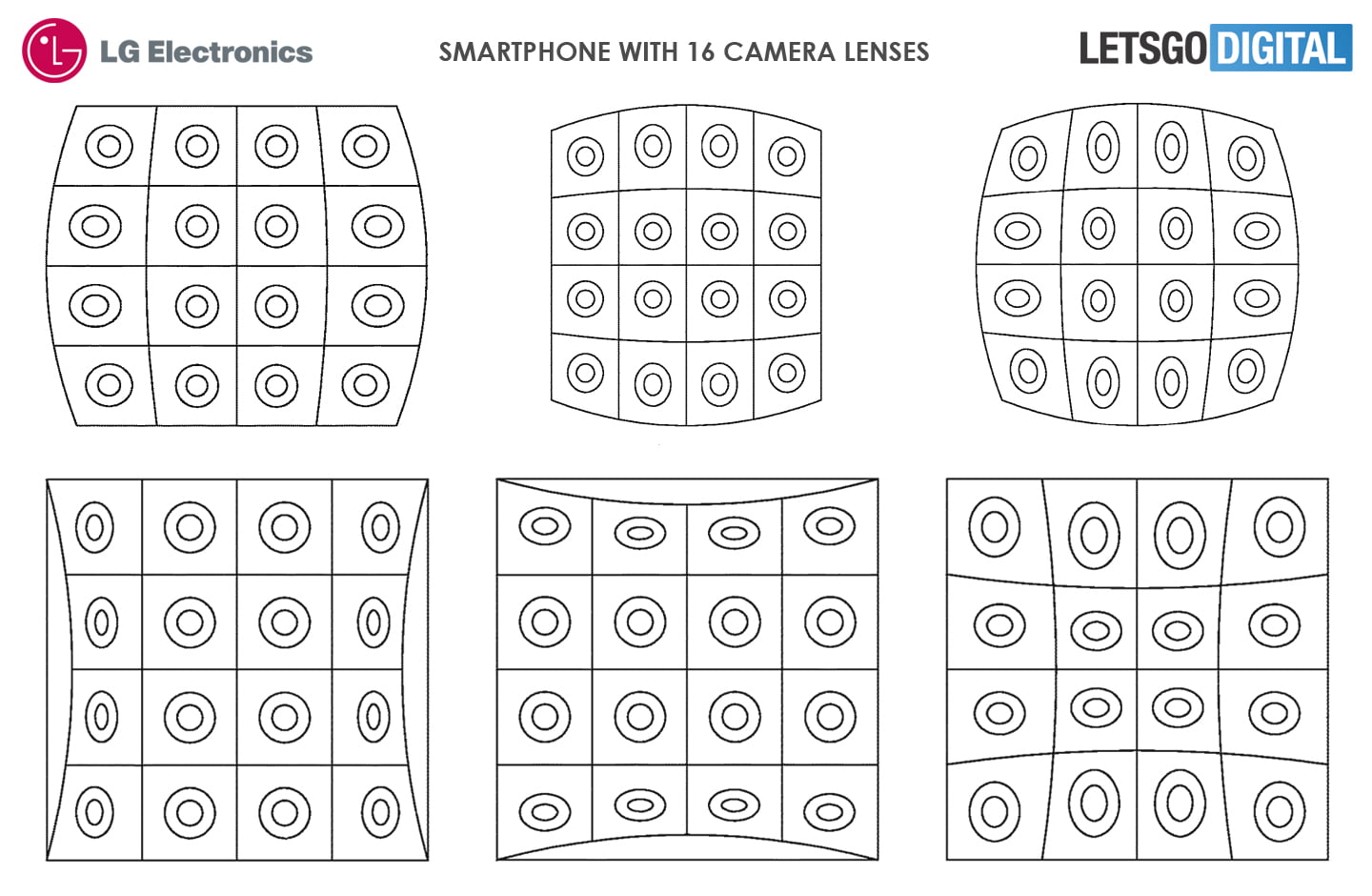 This matrix position is made to make it possible for the camera to take images from different perspectives. These 16 cameras are arranged to take pictures from various angles, and the user can pick one of the favorite perspectives to click a picture too.
The patent says that you can enjoy a selfie from the main camera of the phone just like the old times.
This would be facilitated by LG providing a mirror with your main camera! But this feature doesn't go in effect with these patents. However, with this, the front camera is maintained as well. This has been done to have an option of video calls intact as well as to have an option of getting small sized images intact.
According to LetsGoDigital, you can create multiple photos and then select the best one from the series, or you can also take the picture and then combine them to make a moving picture. You can rotate the head part of an image to adjust for the angle that looks the best. So if you think the posture in the picture was better but the face in the other, combine two to make one.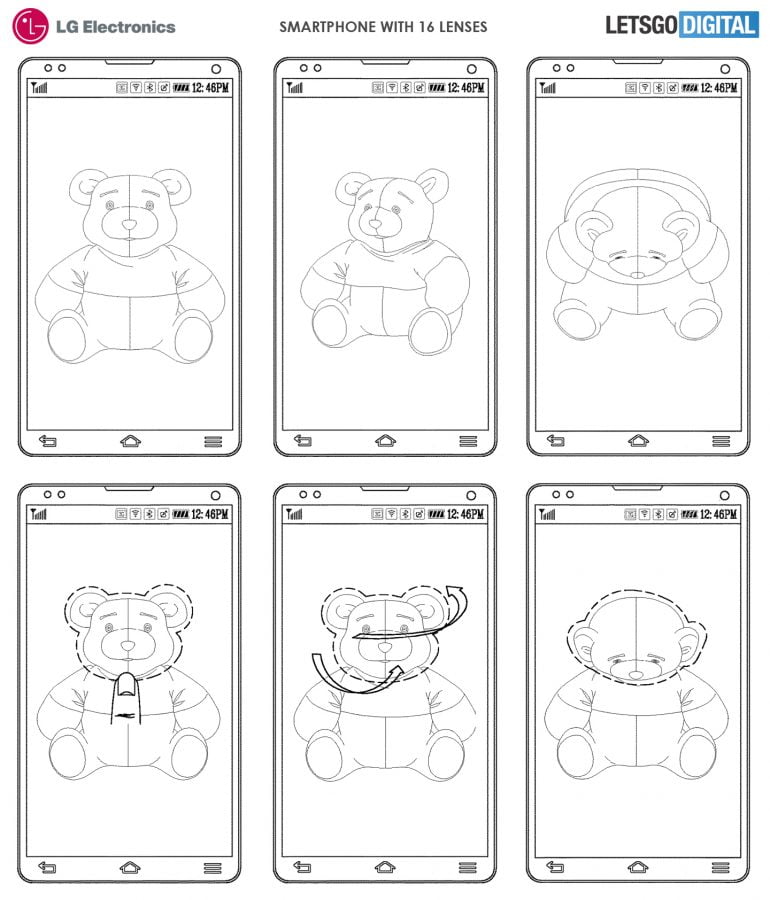 As per another example showed, you can draw around an object with your finger. The system would use AI to recognize that person in your photo gallery. It would then search their images, and you can choose one from the gallery to replace the face that you circled. This can help you come up with a perfect shot!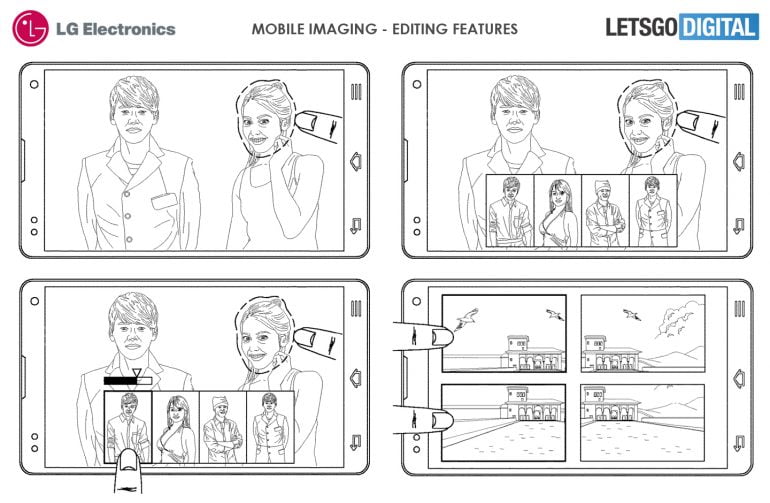 However, this is not the first smartphone camera with 16 lenses. Lite L16 camera was released with 16 cameras earlier this year, but this wasn't a smartphone. Also, we have seen Galaxy A7, Huawei Mate 20 Pro and iPhone Xs with multiple cameras. Let's hope that Android OEMs don't get crazy about the idea of multiple cameras just like the notch!
What do you think about this phone? Just a gimmick for you or a step into the future?
Let us know in the comments.