Russian search giant Yandex launched its first smartphone yesterday. The phone will run on the Android operating system (surprise surprise). It will run on the company's own custom User Interface. The phone might have the world's most boring name: Yandex.Phone.
The smartphone will have its own search assistant called Alice. The phone will not use Google Assistant, which is a standard on most Android smartphones and tablets. Alice is available on Android, iOS and Windows devices.
Alice can carry out the basic functions that every smartphone assistant on the market is capable of. The assistant can help with making phone calls, listening to music, viewing the maps, marking down important dates on the calendar and getting updates on the weather.
If we take a look at the specs, you'll notice that the smartphone has pretty average specs. So it is definitely a mid-range device. Even then there are most smartphones that have much better specifications.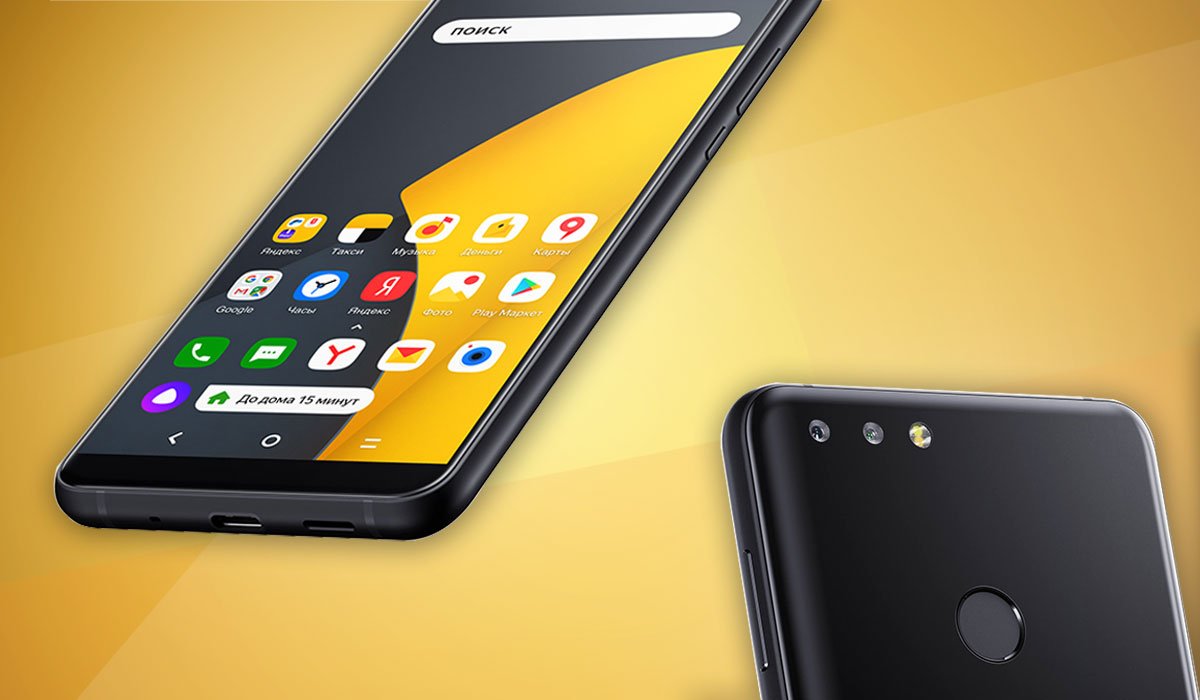 The complete specs are:
Back camera: 16-megapixel + 5-megapixel
Screen: 5.65-inch Full HD+ LCD
Processor: Qualcomm Snapdragon 630
Front camera: 5-megapixel
RAM: 4GB
Internal storage: 64GB
Software version: Android Oreo 8.1 with Yandex launcher
Battery capacity: 3,050 mAh
The phone will only cost users $270 and will cost 17,990 Rubles and will be available for purchase at Yandex's store in Moscow. It will be available through carriers and online shops on December 7th. Yandex made the news in 2016 when it won a major lawsuit against search engine behemoth Google.
The lawsuit was filed by Yandex to fight against Google's stronghold over search engines being used on smartphones. Yandex won the lawsuit, which freed Russian manufacturers from using Google's services such as Search and Maps by default.
This won't be Yandex's first hardware product. The company launched an Alice-powered speaker assistant. Yandex has proudly flaunted that it will integrate its software ecosystem with its smartphone in a very intuitive way.
The company wrote,
"Our smartphone gives Russian mobile users unrivaled integration with our ecosystem with a mobile experience personalized with Yandex apps and services.  Yandex Phone learns more about its owner's schedule as they use the phone, and the phone provides notifications based on what its user is doing. Integration with Yandex Maps gives users timely traffic updates while Yandex Weather provides hyperlocal forecasting."
The biggest problem I find with this phone is that it will not gain even a fraction of the smartphone market. The smartphone market is already in a cutthroat state, where most manufacturers find it hard to survive.
In my opinion, Yandex will only be able to capture the Russian market, because there are much better options in this price range. Just look at Honor 8X. Then there is also the issue of a deep mistrust for Russia by the west, especially the US.
Keeping politics aside, many US citizens will still fear the phone will have some sort of spyware or malware. They have every reason to fear this since Russia has a history of spying and meddling with US affairs.
They did indeed interfere in the 2016 US elections. Only time will tell how good does the phone do in the market.