If you have used WhatsApp's web application, you may have seen the below QR code quite frequently. Or, You may have seen something like this somewhere else and wondered: "What is this thing?" or "How does this pattern work?"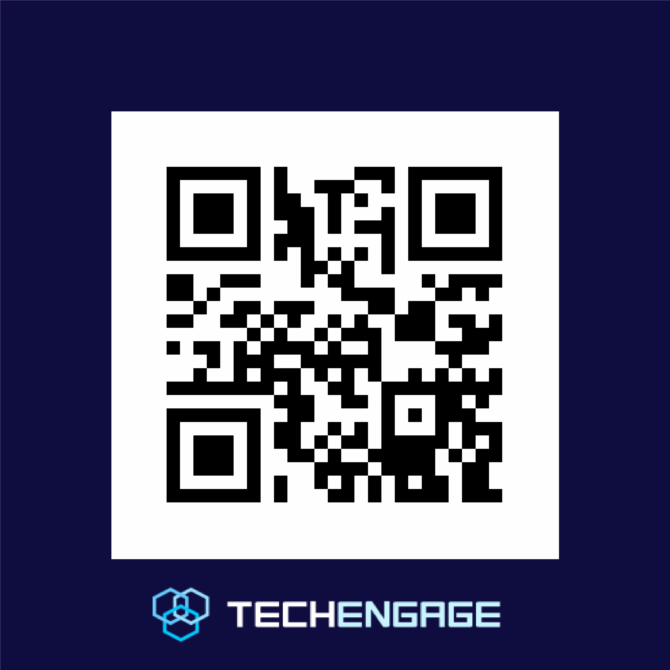 Looks familiar?
This article tells you everything you need to know about QR codes and the magic that makes them work.
Table of Contents
What is a QR code?
QR stands for Quick Response (we will discuss why it is called so). A QR code is, in essence, a two-dimensional barcode that can store information. The codes are a matrix of small black boxes on a white background.
A Japanese automobile company first used them to track car parts more conveniently. However, today, they are used at a much broader level, even in google review QR codes.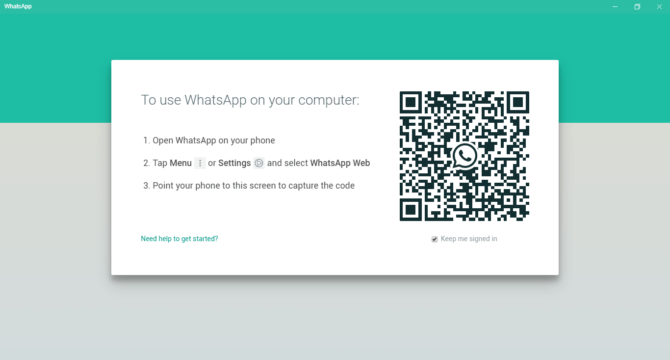 QR codes are gaining popularity in almost every industry because of their diverse applications. Today, QR codes track products, manage documents, identify items, and do general marketing like google review QR codes.
Features
If used wisely, QR codes can be handy for your business. While extremely easy to use, the codes have a clear advantage over the traditional barcodes. The codes provide many benefits to its users:
1. Quick readability
QR codes are "Quick Response" codes because they offer instant access to the information stored using your smartphone camera. The codes do not need a special scanner and can be scanned by anyone using any simple reader application for their smartphones.
2. Increased storage
QR codes can store a larger amount of data compared to traditional barcodes. They can easily store up to 7089 digits or 4296 characters, including punctuation marks and special characters. Data can be stored in standardized encoding modes, i.e., alphabets, numerics, binary, and even kanji. The more the data, the more complex the code structure becomes.
3. High Fault Tolerance
To avoid data loss, the code information is duplicated several times. This ensures the information is accessible even if 30 percent of the code is damaged.
The Structure
QR codes have a specific structure that makes them work.
---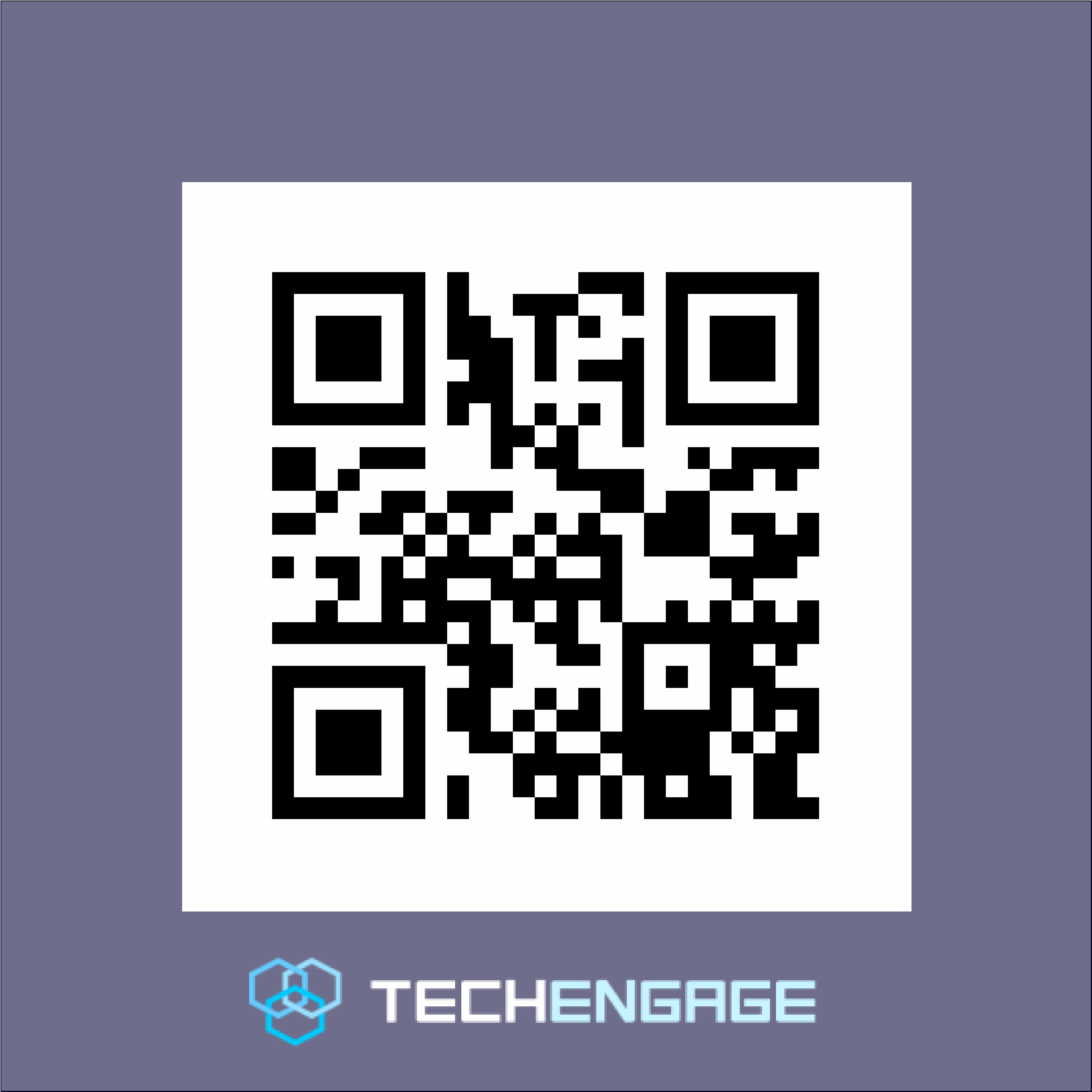 Square Shape
For the QR to be readable, it needs to be a perfect square.
---
Positioning Marks
Positioning Marks guide the direction in which the QR code is printed.
---
Alignment Marks
The alignment marks guide towards the correct orientation of the code.
---
Timing pattern
These lines indicate the size of the data matrix.
---
Version Information
This pattern indicates the QR version used to make this QR. 20 different versions are used to make QR codes.
---
Format Information
This part contains data tolerance information and makes reading the code easier.
---
Data Pattern
This part of the QR code contains the data you want to store with the error handling information.
---
How does your phone read a QR code?
QR codes can be read easily by using any QR reader app. Such apps are easily available for Android as well as iPhone.
How can you get the full out of QR codes for your business?
QR codes are widely used in the Fintech industry for transactions at malls and retail stores. Moreover, the food industry uses codes to allow users to check in at restaurants via Facebook.
The most significant use of QR nowadays is in general marketing. Many brands add QRs in their print or digital advertisements that give more business information or lead to their websites.
Businesses of any scale can use codes to give out any information they want their potential customers to see. This ranges from product and contact details to your official Facebook page or Youtube video link.
QR codes can also be used to give out discount coupons to customers!
If you scan a QR code, the codes are capable of :
displaying to you information about businesses,
showing you a URL you can visit,
saving contact details on a smartphone using Vcards,
Show an image gallery,
redirect to your phone's app store,
send out an e-mail or text with predefined texts,
or even play an MP3!
How to generate a QR code?
Many applications and websites are available online to help you create a qr code, such as QR-code-generator.com.
FAQs: QR Code
How do QR codes work, and what information can they store?
QR codes work by encoding data in a two-dimensional barcode format. They can store various types of information, such as text, URLs, contact details, phone numbers, email addresses, Wi-Fi network details, and more. When scanned by a QR code reader or smartphone, the encoded information is extracted and can be used by the user or the scanning device for various purposes.
What are some common applications of QR codes in different industries?
Common applications of QR codes in different industries include:
1. Retail: QR codes can be used on product packaging to provide additional information, such as ingredients, nutritional facts, or user manuals. They can also be used for mobile payments and loyalty programs.
2. Marketing and Advertising: QR codes can be placed on print advertisements, billboards, or brochures to direct users to promotional offers, websites, or social media profiles.
3. E-commerce: QR codes can be used to facilitate easy product ordering and checkout processes by scanning codes on product catalogs, flyers, or online marketplaces.
4. Event Management: QR codes can be used for event registration, ticketing, and access control. They can also provide attendees with event schedules, maps, and exclusive content.
5. Healthcare: QR codes can be used on medical prescriptions, patient wristbands, or packaging labels to provide access to detailed patient information, dosage instructions, or medication expiration dates.
6. Travel and Tourism: QR codes can be used on travel brochures, museum displays, or restaurant menus to provide tourists with instant access to information, audio guides, or interactive experiences.
7. Education: QR codes can be used in textbooks, worksheets, or classroom displays to provide students with additional resources, online quizzes, or interactive learning material.
8. Real Estate: QR codes can be used on property listings, for sale signs, or promotional materials to provide potential buyers with virtual property tours, contact details of the agent, or detailed property information.
9. Transportation: QR codes can be used on transportation tickets, boarding passes, or luggage tags to streamline the check-in process and provide passengers with important travel information.
10. Safety and Security: QR codes can be used on equipment or machinery to provide access to maintenance manuals, safety protocols, or instructional videos for safe operation.
Remember to customize your QR codes with your brand logo and colors to make them more visually appealing and easily recognizable.
How does a smartphone read a QR code?
A smartphone reads a QR code by using its built-in camera and QR code scanning software. When the smartphone's camera is pointed at a QR code, the software analyzes the pattern of squares and dots in the code. It then decodes the information embedded in the code, which could be a URL, text, contact information, or other data. Once the information is decoded, the smartphone can perform various actions, such as opening a website, displaying text, or adding a contact to the address book.
Can QR codes be used for marketing purposes? If so, how?
Yes, QR codes can be used for marketing purposes. They can be used to provide convenient access to information, promotions, or offers for users. Here are some ways to use QR codes for marketing:
1. Product information: Create QR codes linking to product details, specifications, or user reviews. Users can scan the code to quickly access the information.
2. Promotions and discounts: Generate QR codes that lead to exclusive promotions, discounts, or coupon codes. Users can scan the code to avail of the offer.
3. Social media engagement: Use QR codes to encourage users to follow or engage with your social media profiles. Scanning the code can lead users to your social media pages or specific campaigns.
4. Event registration: Create QR codes for event registrations. Users can scan the code to fill out registration forms and RSVP for events.
5. App downloads: Generate QR codes to promote and simplify app downloads. Users can scan the code to access the app download page directly.
6. Contact information: Create QR codes containing your contact details, such as phone number, email, or website. Users can scan the code to save your information instantly.
Remember to design visually appealing QR codes and ensure they are easily scannable by testing them on various devices and scanning apps.
What are the advantages of QR codes over traditional barcodes?
QR codes have several advantages over traditional barcodes:
1. QR codes can store much more information than traditional barcodes. They can hold up to 7,089 characters, while barcodes typically hold around 20 characters.
2. QR codes can be scanned in any direction, making them more versatile and user-friendly than barcodes requiring a specific orientation for scanning.
3. QR codes can store different types of data, such as website URLs, contact information, text, and more. Barcodes, on the other hand, are limited to alphanumeric characters.
4. QR codes can be easily generated and printed by anyone, whereas barcodes often require specialized equipment and software.
5. QR codes can be scanned using smartphones and tablets, which are widely available, eliminating the need for dedicated barcode scanners.
6. QR codes can be customized with colors, logos, and designs, allowing for branding and enhanced visual appeal. Barcodes, on the other hand, are typically black and white.
Overall, QR codes offer greater flexibility, higher information capacity, and better compatibility with modern technology compared to traditional barcodes.
What are the key components of a QR code's structure?
A QR code's structure consists of three key components:
1. Finder Patterns: These are the large square patterns located at the three corners of a QR code. They help scanners detect and orient the code correctly.
2. Alignment Patterns: These small square patterns assist in error correction and ensure accurate scanning by aligning the scanner with the QR code.
3. Timing Patterns: These vertical and horizontal lines divide the QR code into different modules and provide timing information to scanners.
These components work together to form the basic structure of a QR code, allowing it to be scanned and decoded efficiently.
How can businesses generate their own QR codes?
There are several online QR code generators that businesses can use to create their own QR codes. These generators allow you to input the desired information, such as a website URL, contact details, or text, and then generate a QR code image that can be downloaded and used in various marketing materials. Some popular QR code generator websites include QR Code Generator, QR Stuff, and GoQR.me. Simply visit one of these websites, enter the information you want to encode, customize the design if desired, and then download the QR code image for use in your business.
Are there any security concerns associated with QR codes? If so, how can they be mitigated?
QR codes can pose security concerns if they are not properly implemented or used. Here are some measures to mitigate those concerns:
1. Verify the source: Only scan QR codes from trusted sources. Be cautious of codes received from unknown or suspicious sources.
2. Check the URL: Before scanning a QR code, inspect the URL it is directing you to. Be wary of shortened URLs or those that seem suspicious.
3. Use a reliable scanner: Ensure you use a reputable QR code scanning app or software. Avoid downloading random scanning apps from unknown sources.
4. Be cautious of malicious codes: QR codes can be used to deliver malware or phishing attempts. Avoid scanning codes from untrusted sources or ones that ask for sensitive information.
5. Keep software updated: Regularly update your QR code scanner app and operating system to benefit from the latest security patches and enhancements.
6. Educate users: Train yourself and your team about the potential risks associated with QR codes to ensure everyone is aware and cautious.
7. Use QR codes securely: When creating QR codes, consider implementing security measures such as password protection or encryption, depending on your specific use case.
By following these precautions, you can minimize the security risks associated with QR codes.
What are some popular QR code reader apps available for smartphones?
Some popular QR code reader apps for smartphones are:
1. QR Code Reader by Scan
2. QR Code Reader by Scanova
3. QR Code Reader by Kaspersky
4. QR Code Reader by iHandy Inc.
5. QR Code Reader by MixerBox Inc.
6. QR Code Reader by Gamma Play
7. QR Code Reader by TWMobile
8. QR Code Reader by TeaCapps
Note: It's always a good idea to check the latest reviews and ratings before downloading any app to ensure its reliability and performance.
Can QR codes be used to track products or manage documents? If yes, how is it done?
Yes, QR codes can be used to track products or manage documents. Here's how it can be done:
1. Generate QR codes: Use a QR code generator tool or software to create unique QR codes for each product or document you want to track or manage.
2. Link data to QR codes: Associate relevant information or metadata to each QR code. This can include details like product name, description, location, document type, or any other relevant data.
3. Print or attach QR codes: Print the generated QR codes and attach them to the respective products or documents. You can also create digital QR codes and associate them with digital files.
4. Scan QR codes: Use a QR code scanner or a mobile device with a built-in QR code reader to scan the codes. This will capture the embedded data associated with each QR code.
5. Track or manage data: Once the QR code is scanned, the embedded data can be used to track the product's location, monitor its status, or manage document information. This can be done using a database, spreadsheet, or dedicated software.
By scanning the QR code with a compatible reader or app, you can access and update the associated information, allowing for efficient tracking and management of products or documents.
Can QR codes be trusted?
Yes, QR codes can generally be trusted. However, it's important to be cautious when scanning QR codes, especially from unknown sources. QR codes can be used for various purposes, such as directing users to websites, making payments, or providing contact information. To ensure safety, make sure to scan QR codes from reliable sources and avoid scanning codes that appear suspicious or unexpected.
Which QR code reader is safe?
One safe QR code reader is the "QR Code Reader by Scan" app available for both iOS and Android devices.
Who is the safest QR code creator?
QR code generators are generally safe to use as long as you choose a reputable and trusted provider. Some popular and trusted QR code generators include:
1. QRCode Monkey
2. QR Stuff
3. QR Code Generator
4. Scanova
5. Kaywa
Remember to always exercise caution when generating QR codes and ensure that you are using a reliable source to avoid potential security risks.
Are QR codes a good idea?
QR codes can be a good idea for certain use cases. They can provide a convenient way for users to quickly access information or perform actions by scanning the code with their smartphones. However, their effectiveness depends on factors such as the target audience, the context in which they are used, and the value they provide to users. It is important to carefully consider the purpose and placement of QR codes to ensure they align with your marketing or informational goals.
Suggested Reads: