The most tragic death!
Microsoft co-founder Paul Allen dies at the age of 65 in Seattle, USA. The co-founder was diagnosed with non-Hodgkins lymphoma, a group of blood cancer. He died on Monday, Oct. 15, 2018, afternoon.
 "a remarkable individual on every level."

Jody Allen, sister of late Paul Allen
Paul Allen set up Microsoft with Bill Gates in 1975. He was also a billionaire investor and a philanthropist. The ex-founder was considered as 44th richest person in the world of 2018 by Forbes magazine. His net worth was estimated at more than US $21 billion.
Early Career
Allen commenced his career at the age of 21 as a software engineer when he bought a copy of 'Popular Electronics' at a newsstand at Harvard Square.
The issue featured a build in yourself microcomputer kit of MITS Altair 8800. Paul Allen and Bill Gates were Harvard students at that time. Both students wrote a simple version of Altair: 'The BASIC Programming Language'.
Altair BASIC became a huge success and both men started the company called Microsoft. The corporation produced many technical features from programming languages to operating systems. By 1983, he left Microsoft due to his poor health condition. His illness was cured and in 2009 cancer came back.
Also read: In the loving memory of Paul Allen
He joined Vulcan Inc. in 1986 and became an investor with his sister Jody Allen. He became a billionaire in 1990 at the age of 37 and was the chairman of Vulcan. In 1995, he made the biggest investments by buying an 18.5% share in DreamWorks Animation.
Here's how the leading personalities expressed their sorrow: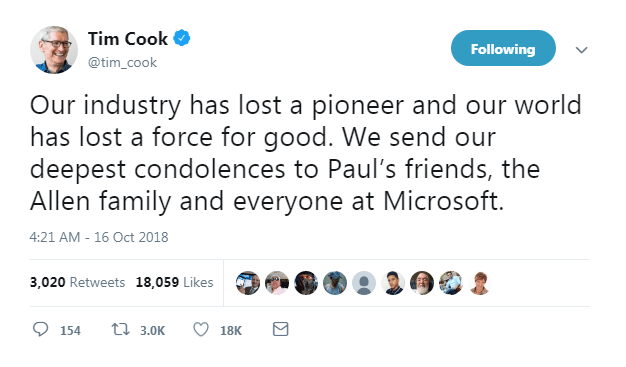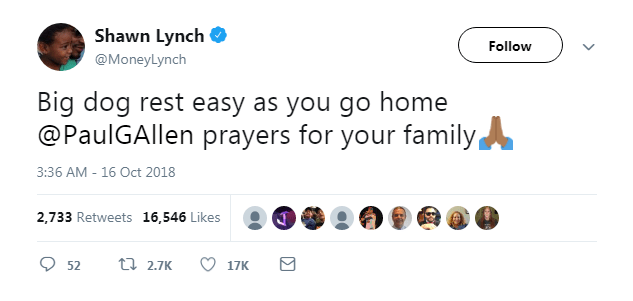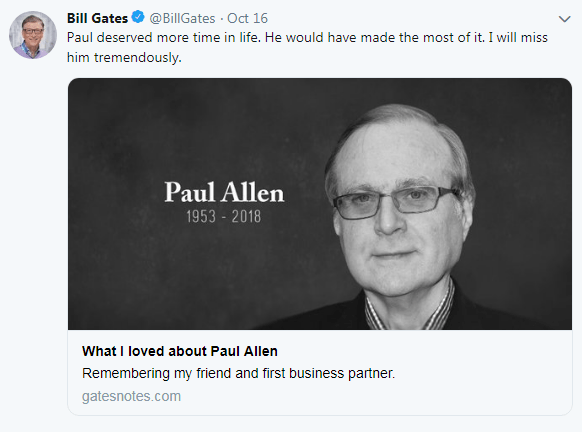 Paul Allen, one of my oldest friends and the first business partner I ever had, died yesterday. I want to extend my condolences to his sister, Jody, his extended family, and his many friends and colleagues around the world.
I met Paul when I was in 7th grade, and it changed my life.

-Excerpt from the heart felt letter by Bill Gates
He was a true inspiration for his expertise.
Rest In Peace, Paul Allen!