A leaked drawing of Lenovo Z5 shows no notch!
Also Read: Lenovo Z5 Review: How well the phone met our expectations?
Apple decorously claimed that iPhone X is "all-screen," but tech critics say otherwise. This rat-race of making an all-screen phone is not yet won by any of the phone companies. Many "bezel-less" designs showed up, but none of the smartphones was completely screen. Lenovo has also opted to become a part of this race and teased that a new phone is launching soon and is expected to be "all screen."
Also Read: Lenovo Z5 Pro is on its Way to the Market
Lenovo Vice President Chang Cheng proposed a teaser on China's Weibo social network with ultra-thin bezels. The drawing is without the notorious notch as well as any visible "chin." The sketch was shortly followed by a partial image of the phone, which featured a screen to body ratio of 95%. The president also says that the smartphone will have 18 impressive patented technologies alongside 4 technical breakthroughs. Z5's teaser was shared last week, and since then, the tech geeks are impatient to know how Lenovo plans to handle the infamous notch and the front-facing camera.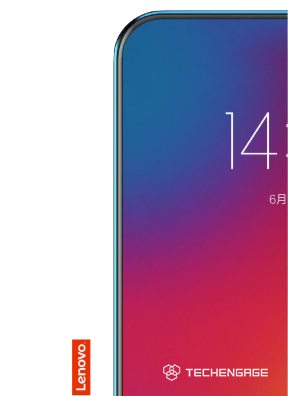 Efforts of other tech players are to no avail.
All-screen phones look impressive, but they leave a great challenge for the manufacturer to place the front camera, hardware for audio, and sensors. Consequently, we see companies struggling for an all-screen phone, but they end up having notches and bezels. Lenovo's teaser is a new ray of hope, though.
Cheng shared a teaser to claim that Z5 has a 95 percent screen-to-body ratio, but no one knows where Z5 stands at the moment. No details are available, and many think Z5 is no more than an abstract concept at the moment. Lenovo did not respond to social media's comments on the topic, but whatever it is, an all-screen phone by Lenovo will indeed be a big breakthrough. That is if they somehow end up avoiding notches and bezels. Lofty expectations are waiting to be fulfilled by Lenovo now!
Several technologies that were yesterday's dream have become today's reality. We can now see in-display fingerprint sensors and proximity sensors in some phone models to support the bezel-less display. Xiaomi's bezel-less beast, The Mi Mix 2, for example, has a 91.3 percent screen-to-body ratio.
Mi Mix 2 is currently the best available in the industry. The Mi Mix 2 has a bezel along the bottom to place the front camera. However, Apple found a way to avoid the 'chinning' of the display by smartly managing the internal folding of its OLED. Vivo's Apex uses a similar concept, but it still had a chin. Vivo avoided the selfie camera by placing a pop-up selfie camera instead.
Expected Specifications
The Lenovo Z5 is expected to be powered by an Octa-core (2 GHz, Quad-core, Cortex A73 + 2 GHz, Quad-core, Cortex A53) processor paired with 3 GB of RAM. The screen size is anticipated to be 5.99" with a high resolution of 1080 x 2280 pixels. The phone will be using Android Oreo with a powerful battery of 3200mAh. As far as the camera resolution is concerned, it is teased to have a 13 MP rear camera.
The graphical performance of the smartphone will be enhanced by using the Mali-G72 MP3 GPU. This will ensure an excellent and smooth gaming experience. Of course, it has a fingerprint sensor coupled with a few other sensors, i.e., Light sensor, Proximity sensor, Accelerometer, Compass, Gyroscope. The expected storage capacity of the phone is 128 GB.
About the company
Like many others, Lenovo initiated from modest origins. The company is an offshoot of a legend group established in 1984 by a group of scientists led by Liu Chuanzhi. Lenovo Group Ltd. is among the best manufacturers of leading designs of PCs. The company acquired IBM's Personal Computing Division in 2005 whilst being the largest manufacturers of China. Lenovo Group has several manufacturing sites in China. In addition to PC manufacturing, the parent Lenovo group also operate internet ventures and produce PDAs and smartphones.
Lenovo is currently going through a hard time. The company's $2.91 billion purchase of Motorola Mobility from Google has fallen short of expectations. Lenovo is struggling in competing with local brands like Xiaomi, Oppo, and Vivo. We can imagine the tech-giant's desperation for hitting this industry with the most sought innovation of the time. The concept of Z5 has been left vague by the manufacturers at the moment. The company's executive claimed openly that Z5 is the new flagship.
The company can expect to see a bright horizon if it ends up meeting the expectations of full-screen-display fans. This move will, of course, take the thunder away from other local giants of China, where Xiaomi is rising exponentially already, and Oppo is exploring new markets. The challenge is hard indeed. Everyone is impatient to know what's cooking in the minds of Lenovo manufacturers to meet this!