The daily grind of life wears us off so much that when it's finally the holiday season we tend to spend them as comfortable as possible. And when it comes to traveling in the holidays, planning and booking the best deals can be very stressful. How to travel, where to book the cheapest flights, which hotel to stay in and whatnot! There are so many things that need proper planning.
Google has made sure that you sit back and relax while planning your next holiday as it has launched a new set of features to facilitate you at best. It has dedicated a complete landing page that has three options for holidays; Thanksgiving, December holidays, and New Years.

Right beside the holidays' category, there are two icons; the one with the airplane is of course for the flight price trends and the other one with the building for the hotel deals and booking.
The users are provided with a graph to compare the flight prices up to 180 days before their departure. Once the origin city and the destination city are added, the graph would appear.
You could save a few bucks by booking at just the right time.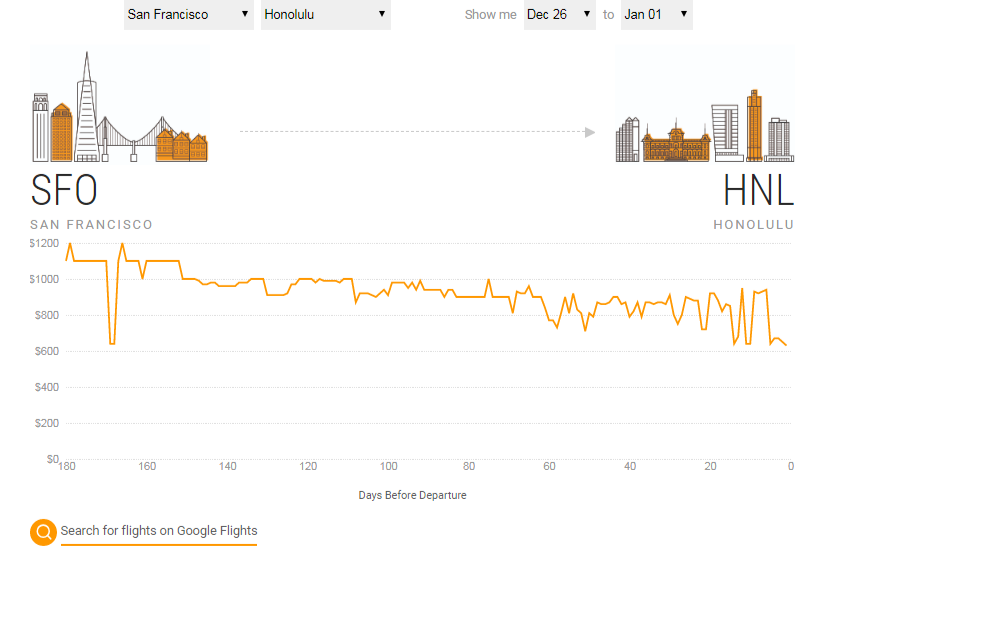 Additionally, there is a search bar at the bottom of the 'Flight Price Trends' category where you can search for flights on Google Flights. Sounds great, right?
In the Holiday Hotel Deals, you'll find a variety of deals from 3-star above hotels. Once you've selected the destination where you want to book an accommodation, a table of price along with a column of savings appears. The savings column tells you how much can you save up from your hotel booking costs.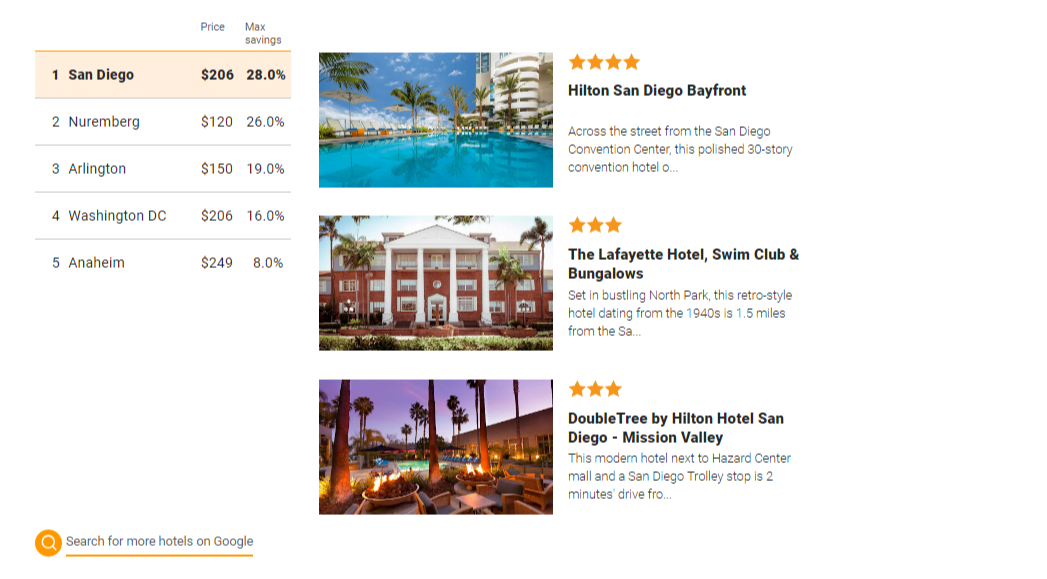 To top it all, there is also a section of 'things to do [your destination] during [the chosen holiday]'. You can browse through things you'd like to do during your stay and even look for other activities on Google using the left-bottom search bar.
The methodology that Google has used as per Google is:
"All Google data are sourced from Google Flights, hotel search and things to do the search on Google.com. It was generated in July and August 2018. On Google Flights, we looked at the minimum price you could have bought a flight for on all of the relevant date pairs for the chosen holiday over 2017. On Google Hotel Search, we looked at the city's average room rate for hotels 3-star and higher for a chosen holiday vs four weeks prior to the chosen holiday. For Things to Do, we looked on Google Search and Google Maps at users' top saved things to do in each of the featured cities".
This provides us with a clear picture of how updated and handy the search results are.
Although the page covers only a few destinations, it is a very facilitating tool nonetheless.
Overall, the search results and deals you'd see on the page are pretty solid. A single page offering it all is hard to come by. So, you could really save a lot of time trying it out this holiday season.
Let's just hope Google adds more places soon.
So, excited for the holiday season yet?