After years of requests from users, Google has finally added a cloud backup feature to its Google Authenticator app. With the latest version available for iOS and Android, the app now lets users backup their OTP codes to their Google accounts.
The cloud sync feature allows users to retrieve their codes even if they lose access to the device or uninstall the app. By installing the app on another device, you can just log into your Google account and sync these codes to the new device. Although the app only works on one device at a time, the addition of cloud backup is a significant security and convenience upgrade for the app's long-time users.
The Google Authenticator app, which launched in 2010, has been a popular choice for two-factor authentication, but alternatives like Authy already offer code backup and syncing across multiple devices. Google's move to add cloud backup comes as a major piece of feedback from users who found dealing with lost or stolen devices that had Google Authenticator installed too complex.
Over the years, users have complained about difficulty accessing their accounts due to phone damage or loss. Once this happens, there is no way to access Google Authenticator codes unless you have already backed up these codes. Losing access to one's phone means losing access to multiple accounts, leaving users stranded and frustrated. But not anymore.
Even if it's a relief for many, this feature may not be secure. The cloud syncing of one-time passcodes could also make Google accounts more tempting to malicious actors. However, Google confirms that account syncing is optional, hence, it's on users if they want to turn it on or not. And just so you know, this is much safer option than relying on SMS codes.
To enable cloud syncing, users must upgrade to the latest version of the Authenticator app for Android and iOS.
Another update on this is that Google is also updating the Authenticator app's logo, but for now, the update is limited to the iOS version of the app.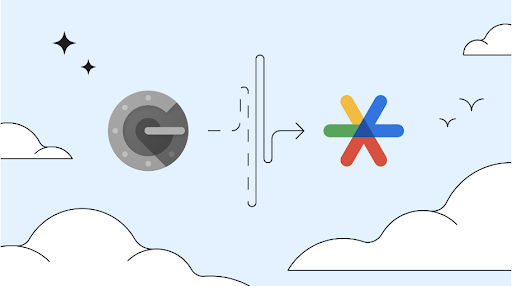 The new logo is a switch from a drab vault look to an asterisk in Google's logo colors.