Samsung just introduced its X-series NVMe SSD with Thunderbolt 3 support.
It is a storage device that works at blazing fast speed. It is a Thunderbolt 3 device that is not compatible with laptops which only support USB.
Where a USB takes ages to transfer a heavy video, X5 provides a way better option for the data storage regardless of its type. Also, your USB is at a risk of formatting and catching a virus. Whereas, X5 is free from all such issues. It comes with optional password protection to secure your data. It may not be as tiny as a flash drive but it sure is smaller than your smartphone making it easier to carry.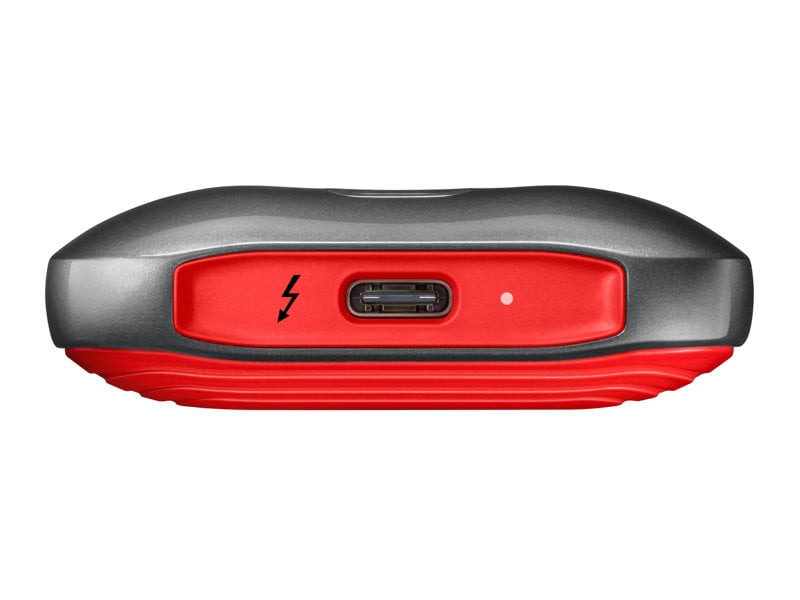 "As a leader in high-performance and reliable storage solutions, we are thrilled to continue to advance the external SSD market with the introduction of our first Thunderbolt 3 portable SSD," said Dr. Mike Mang, vice president of Brand Product Marketing, Memory Business at Samsung Electronics. "The X5 is yet another testament to Samsung's commitment to providing innovative portable storage solutions that enable faster transfer of large data files, saving users' valuable time."



The device needs an updated high-end gadget to use it.
What does it do?
SSD can be used for 4k video editing, high-resolution RAW files, and real-time 3D rendering. It transfers at the speed of 2,300MB/s. The device can deliver up to 40 Gbps and is specially built to handle heavy data. You can transfer a 20GB 4K UHD video from your PC to X5 in as less as 12 seconds.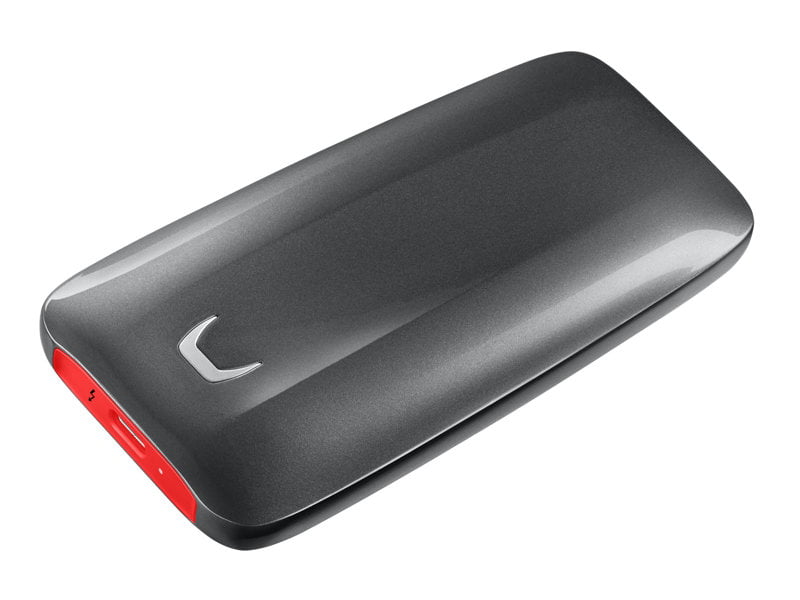 Its display
X5 has a glossy metal shock resistant frame that can bear a 2-meter drop. It is specially designed with a non-slip bottom that prevents accidents. The device is 4.7-inch tall, 2.4-inch wide, and 0.8-inch thick. X5 is streamline shaped and smaller than mainstream smartphones. Its size makes it extremely handy. Practically speaking, you don't even have to worry about taking it to places as it can fit in vanity bag or your pocket.
 Data protection
With data storage comes the issue of security. Worry not as X5 offers complete protection with an optional password. Its protection system is based on AES 256-bit Encryption. If that still does not float your boat then hear this out; you also get a three-year warranty.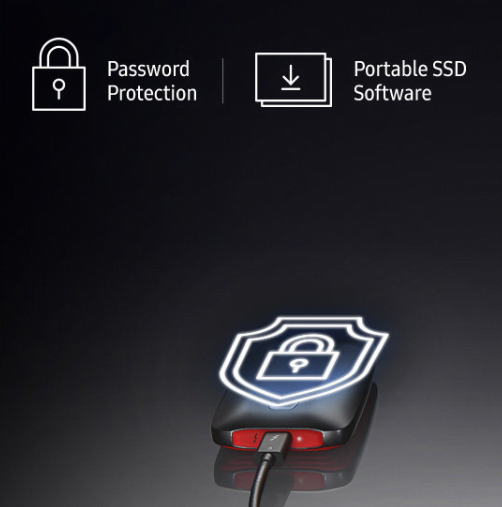 Specifications
Interface: Thunderbolt™ 3
Portable SSD
1TB storage capacity
2,800 MB/sec sequential read speed
2,300 MB/sec sequential write speed
Dimensions: 4.68' x 2.44' x 0.77'
Data protection software comes with optional password protection
AES 256-bit hardware encryption
150g lightweight
Limited 3-year warranty
Price and release
X5 costs $700 which sounds reasonable considering the hefty storage space it provides. Moreover, if you want to go for 500GB or 2TB, you can get it for $400 and $1400 respectively. The device is not up for sale online. However, the residents of the US can buy it locally by visiting the Samsung stores. The device will be up for purchase from September 3rd.
Final word
Summing up, X5 is a good option for a storage space that is not only fast but extremely secure. One of best things about this device is that it does not heat up no matter how heavy the data transfer may be. Its Dynamic Thermal Guard Technology protects it from overheating.
Stay tuned for more updates!