Are you a lady who is worried about her husband's activities? Then you know how hard it is to track him. Have you been following him using some hired detectives or while hiding in your car? Well, sometimes such methods bare no fruits.
That does not mean you don't have another way out. These days, it is now rare for a fully grown man to lack a smartphone. With the advancement in technology, it's now possible to read his text messages remotely.
That way, you will have some evidence to clear your doubts. For you to track the messages successfully, you need an application that can read the texts remotely. The chosen app should also fetch the data while hidden or in stealth mode.
That means your husband should never know you are reading his text messages. Lastly, the app should update you in real-time, and you should be able to view the results anywhere.
Of course, it should also have other features that will enable you to track your husband's phone activities. With that, let's see which application can help you read your man's text messages.
Part 1: Reading Your Husband's Text Messages with Spyic
Spyic is a monitoring application that can help you read your husband's SMSs remotely and while hidden. Millions of users have already used it to monitor their subjects in more than 190 countries.
The reason behind such success is that Spyic will give you all the messages details from your target. That means you will see what your husband typed on the phone, and where the messages came from or went. You will also know the time the messages were sent or received.
Spyic also has other useful features that you can use to track your husband. They include calls, browsing history, GPS location, social media updates, and more. The numerous features and how Spyic tracks rendered results such as being featured in PC World and CNET.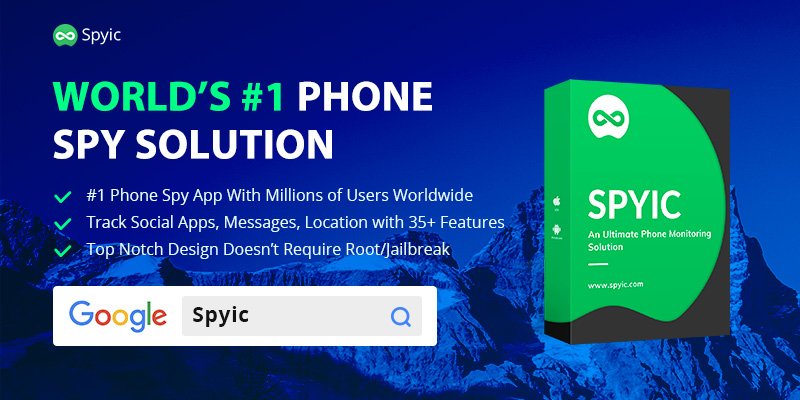 Those are just a few of the major news outlets where you can read about Spyic. This application works on both iOS and Android platforms without any rooting or jailbreaking.
It has the necessary cutting edge technologies that don't need you to tamper with the phone's OS. If you want to get the messages from an Android phone, then you need to install Spyic once on your husband's phone.
However, that happens only once. In Apple devices, you don't need any downloading or installation. Your husband's iCloud credentials are enough to set up Spyic remotely and start reading the messages.
That is how you can use Spyic to intercept text messages from another phone without installing software. In both phone platforms, you can view the results online via Spyic's web-based dashboard.
It's fully compatible with all browsers, which means you can use any device to see the texts. It's also easy to use since all the features are clearly visible and the information is always well-arranged.
Now that you know what Spyic can do, it's time to get your husband's text messages. Please keep reading to see how you can start reading his SMSs using a stepwise process.
Part 2: How to Capture Your Husband's Text Messages Using Spyic Solution
Requirements
If he is using an Android phone/tablet, you need to access it physically once
The Android should have OS version 4.0 or above
If he has an iPhone/iPad, you need his iCloud login details
The Apple device should have iOS version 7.0 or above
Internet connection
A working email address
Once you have attained the above checklist, here is how to start reading your husband's text messages. It takes less than 5 minutes to do it.
Steps to Start Reading His Text Messages
Step 1: Go to Spyic website and register an account using your email address and password. Next, choose your husband's phone OS (Android or Apple) to continue. You will be taken to a page with all the pricing options.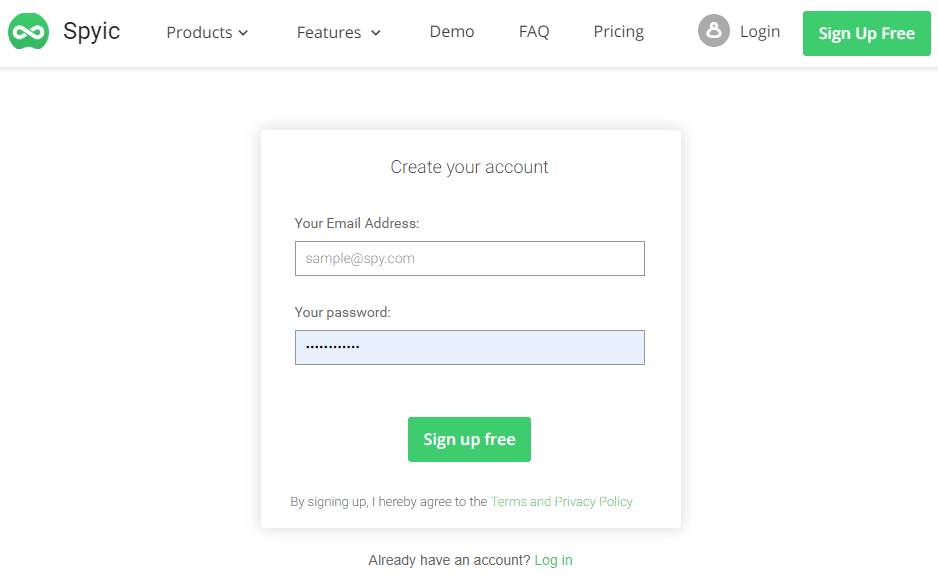 Step 2: Select a suiting option and proceed to make a purchase. You will receive a confirmation message with the receipt, log in details and instructions to set up. For Android, you will also get a download link.
Step 3: In Android, use the link sent to you to install Spyic on your husband's phone. Make sure to select 'Hide Application' option to activate the hidden/stealth mode. After that, finish up the installation and proceed to access your account remotely.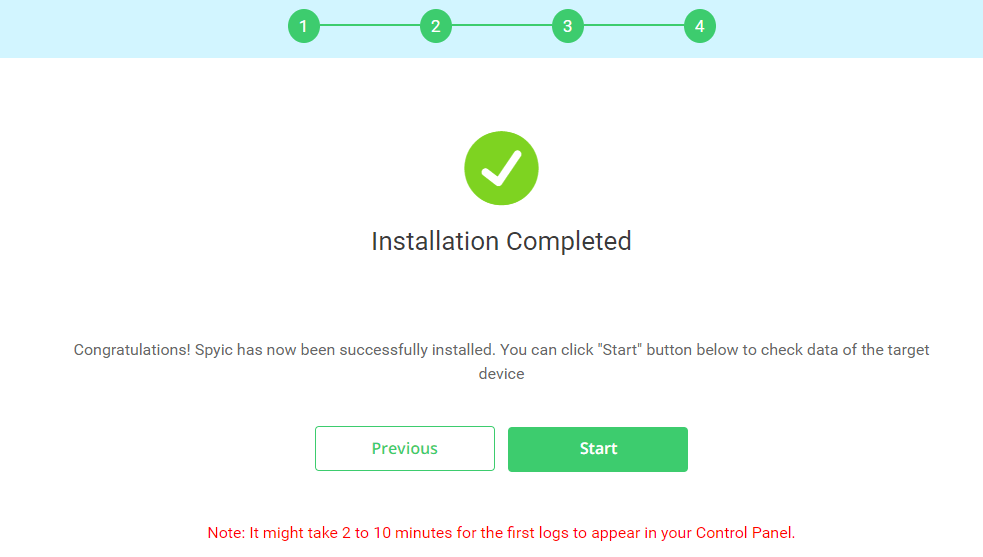 Step 4: For iOS, after the confirmation email, you can go straight to login to your Spyic account. Next, verify the iCloud credentials and select the phone he is using. Once you have done that, wait for Spyic to synchronize with the dashboard.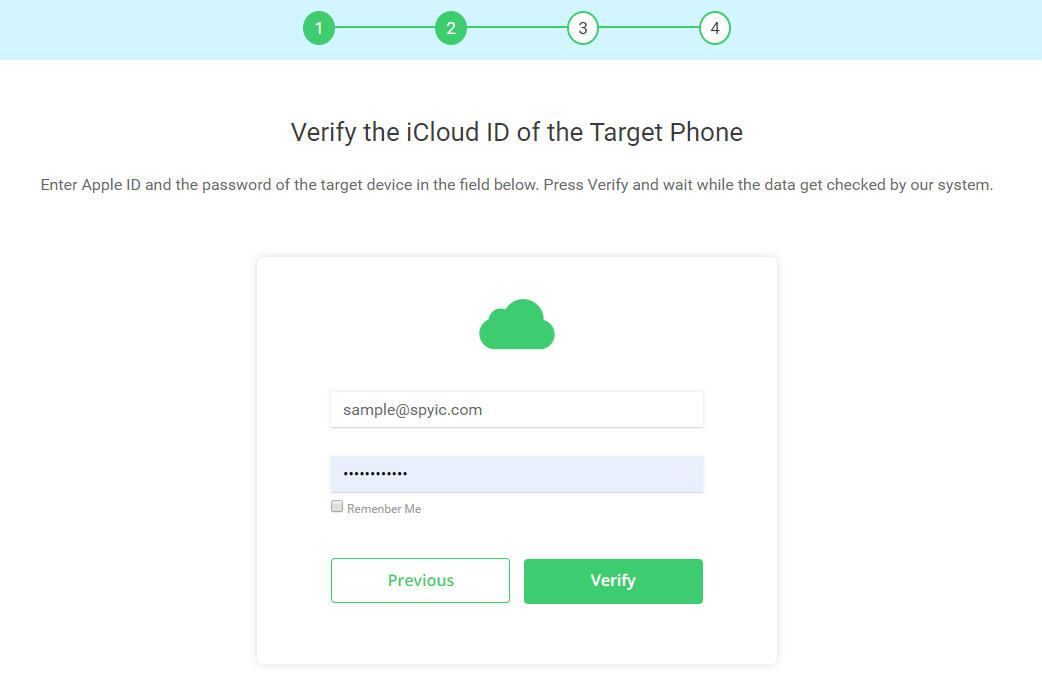 Step 5: Back to Android, after accessing your account, wait for Spyic's cloud to sync with the phone. After that, it's all about seeing and using the dashboard.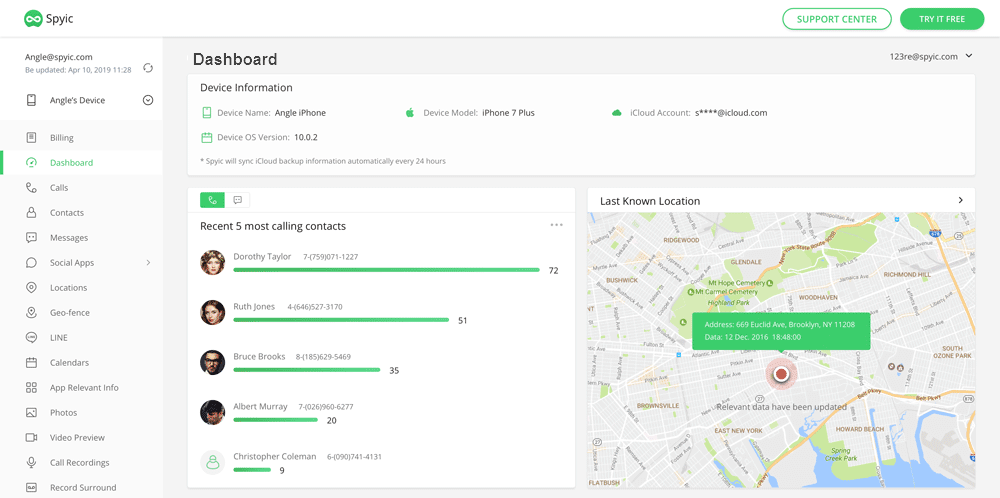 Step 6: Whether Android or iOS, you will access the control panel online. Once you see it, locate the numerous features on the left. To view his messages, click on the 'Messages' and
Here, you will see all the sent and receives messages. They also include contact details of those involved and the timestamps.
In iOS, you will see even the deleted iMessages.
Part 3: Why Should You Trust Spyic to Fetch Your Husband's Text Messages
First, Spyic will fetch you all the messages from your man's phone and give you the reports in real-time. Next, when you pay for Spyic, you get a lot of other features that will help track his activities.
That means you get more than just reading his text messages. Other advantages include:
It will take you less than 5 minutes to set up Spyic and start reading his text messages
Spyic operates in hidden or stealth mode. Your husband will never know that you installed software that fetches his SMSs
You can view the data remotely, no matter where you are. Spyic's dashboard is web-based, and you can use any browser to view it
Spyic does not drain the battery when syncing the information with its cloud
In Android, it takes less than 2MB memory space which is barely noticeable
You can uninstall Spyic remotely via the control panel by just clicking on the appropriate button
If you have any complaints, Spyic customer support is ready to receive you any time
Conclusion
You now have a reliable solution that will help you read your husband's text messages. Once you deploy it, you will get all the information you need as enough evidence to confront him.
As you continue reading, you need to remember the following. It's not legal to track your husband's phone activities. Therefore, in case of a divorce, you cannot use what Spyic has delivered as evidence.
The only way you can present such information is if your husband had agreed to your tracking intentions. On the other hand, if you are looking for the truth, then let Spyic be your agent here.