Let's Dive Deep in Google's Android P!
Ever since Google's idea of releasing a preview of its next-generation mobile's operating system was leaked, everyone wondered what's cooking in the minds of Google's Android developers. Android P (Rumoured as Android Pie but Google hasn't disclosed the secret behind 'P' of course) showed up on the finest day of Wednesday and tempted fans to spend rest of the day in exploring it. The features baked in Android P turned out to be disappointing for some and surprising impressive for many. Reflecting the theme of 'Digital well-being', Android P substantiated that Google is clearly putting efforts to decrease the extra usage of smartphone bearers.
Most of Android's life is featured by strategy making that rarely amounts to more than coaxing manufacturers into performing better but the step of incorporating "Treble" was last year was an excellent approach to technical fixes. The Treble was supposed to be re-architecting of Android's built and customization. Android P public beta is available right now and it gives the glimpses of the catchy upcoming alterations. Beta is an indication that Android P might be coming any time soon and who knows that it could be the best update of the year!
The new dashboard
Android P offers a handful of new features and most interesting among them is the new usage dashboard. The new dashboard is an amazing intervention. The application enlists your phone usage information more comprehensively than you would believe.
It breaks down the data as follow:
A pie chart tells you how long you've used each app on your phone that day
How many minutes you've used your phone overall per day
The number of notifications you've received that day
How long per day you've used each app on your phone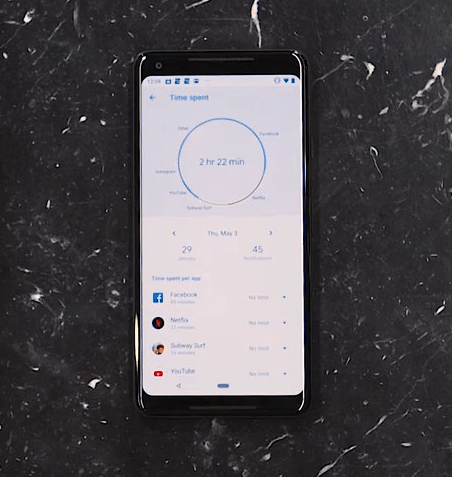 The dashboard has been designed to build a better relationship between users and their phones. Just like you can track your calorie intake, the new dashboard enables you to quantify your precious time as it is being spent on different applications.
The second important role of the dashboard is that it sets a 'control mechanism'. The dashboard lets you set limits on your usage. You can set a number of minutes per day that you are allowed to use each app and as soon as the time is about to get over, a warning pops up. The application automatically pauses and goes from bounty colors to grayscale. You won't be able to 'unpause' the application instantly but instead will head to the dashboard to resume. Later versions of beta may show the option to 'unpause' instantly but for now, this isn't a job of one tap.
Gestural Navigation for easing user experience
Android P has revamped the hardcore navigation features of the previous software. Most functionality will be carried out by swiping back and forth. Users will still have a home button to tap and reach home screen but 'back button' is solely visible within apps. Do not worry, Android P solves the hassle of multiple buttons and introduces a completely new arena of gestures. There is no longer a multitasking button but instead, you need to slide to the right to scroll through recent apps.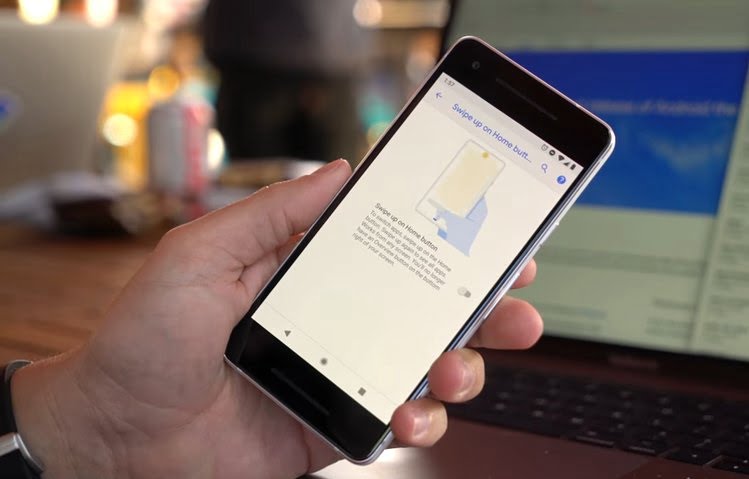 Summary of gestures is as follow:
Slide to right: scroll through recent apps
Tap: opens home screen
Long press: launch Google Assistant
Half swipe up: go to the overview screen
Full swipe up: opens the app drawer
Back button: go back (only appears inside apps)
Google's effort to limit notifications
Android P demonstrates that Google has gone to extremes in limiting the notifications. The grayscaling is not limited to the new dashboard but extends to a new feature called "Wind down". Wind down asks you about your bedtime and when the bedtime arrives, your phone instantly goes to Do Not Disturb mode. The screen goes grayscale and the user feels the strong reminder of breaking the vow and not going to bed timely. Only the starred contacts will be able to make Android P 'buzz' and all other notifications are disabled.
Android P can further limit distractions as Google is iterating the new update to sense the constantly ignored notifications and show a pop up to turn them off for the lifetime. With P, you get a button at the bottom of your notification tray to manage notifications. You can also sort by which apps send the most notifications.
Grist for the gossip mill
Android P being the talk of the town these days has more than what we mentioned above. A bunch of things that have been tweaked includes a snapshot tool with a button to annotate images. A user can take screenshots by holding the power button down. This surely is a relief because most of the Android users hated the power+volume button combo. Moreover, the setting menu has been mucked quite a bit. Icons no longer have a drop down menu underneath them.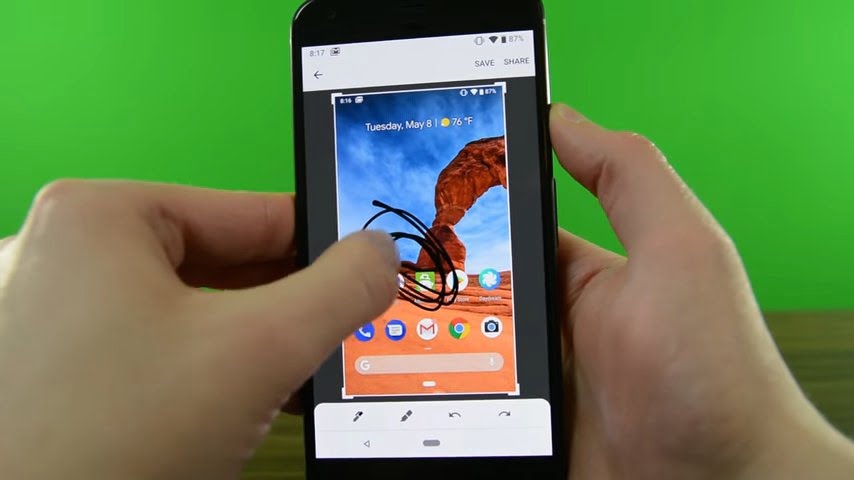 iPhone users may not find these updates new but these are substantially intriguing for Android fans. Google usually releases the beta version for Nexus and Pixel phones but surprisingly, Android P is available on 11 third-party phones. Here's the list of some of the phones that will support the beta:
Sony Xperia XZ2
Xiaomi Mi Mix 2S
Nokia 7 Plus
Oppo R15 Pro
Vivo X21
OnePlus 6
Essential PH‑1
Google Pixel
Google Pixel 2
Last year, Android fans expected a lot from Android Oreo but Oreo remained focused on the internal changes as opposed to user-facing features.
Android P seems to bridge that gap and fans are looking forward to having an efficiently redesigned software update anytime soon.