Are you fond of listening to the news while you get ready for work or school?
Well, Google has promised to bring the on-demand radio bulletin with Google home.
Google is improving its feature of providing the on-demand news radio. However, Google says that it would roll out the audio news to a limited number of people, initially. The company has been working with a few publishers, initially, to get the feature rolling out. Google has been working with The Associated Press, Hollywood Reporter, Universo Online and South China Morning Post. These publishers will be creating new news playlists.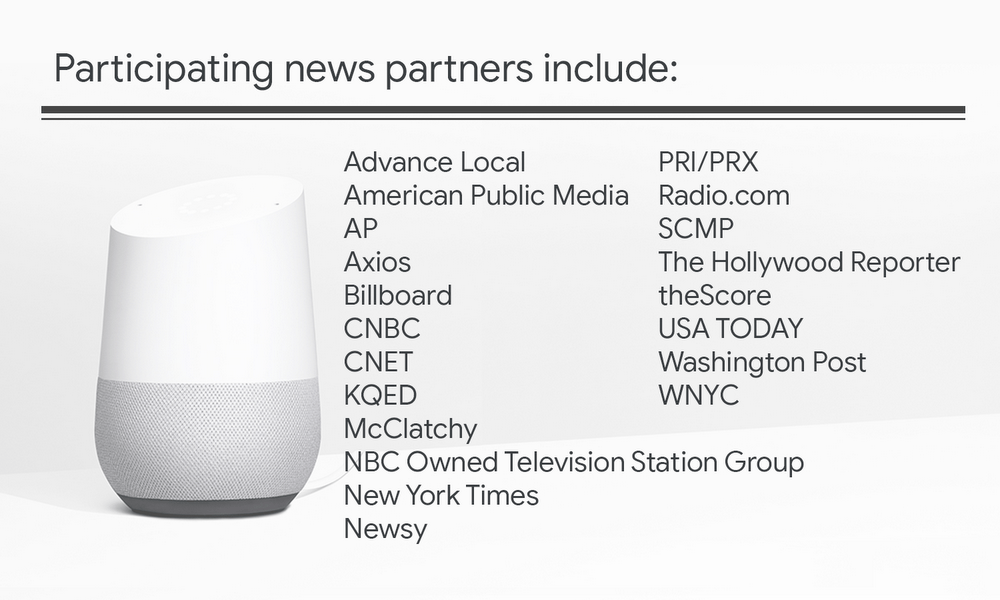 Google is working to make adaptability possible with this news radio, which means that the news played will be according to the time of the day, user preferences and other factors. All these things would collectively train the AI model to power the Google News for listeners on Google Home. Also, the audio news will be a type of 'assembled in the moment' playlist, as per the company's blog post. Also, with this new features on Google news, you will be able to skip news or replay through your voice commands. You can ask the Google Assistant to skip news, stop or go back.
It starts with a briefing of top stories and updates on topics you care about and extends into longer-form content that dives deeper into more stories. At any point in your day when you want to listen to the latest news—as a morning wake-up, during your commute, or while jogging—the Google Assistant will be ready with new stories and updates to the ones you've already heard.
To make the news listening experience a great one for listeners, Google has built an open specification. However, this initiative by the company, welcomes organizations to participate in establishing a dynamic news feed. Google emphasizes that audio journalism needs new capabilities and workflows for publishers and broadcasters. To achieve this, Google is providing funds to various news publishers and organizations so that they are inclined to contribute more to the industry.
Well, it seems like we are going back to the radio times with this feature of Google news. What do you think?