Ampler Curt's new e-bike is up is swift and smooth.
For bicyclers, having an e-bike for the daily commute is a blessing. Electronic bikes can be quite hefty on your pocket. Ampler Curt's e-bike is no different. It lies in the same price bracket as others but trumps other e-bikes in a few aspects.
Ampler Curt has produced e-bikes before but this one is not just better than the company's previous models but better than most of the other e-bikes out there.
Let's see what this e-bike has in store for us.
Its look
This bike is not your average e-bike that is big and aesthetically a mess. You can't even tell that it is an e-bike by just looking at it. Its batteries are incorporated inside its frame tubing very intelligently. So the bike is a winner when it comes to the looks.
Price and release
The bike will cost you about €2,490. Yes, that's a huge figure but let's look into it further to find out whether it is worth it for not.
The bike is available in Germany. If you live in the US, you'll have to wait (Ampler know how much time) until the company decides to launch it there.
Its App
To our surprise, the app is not as great as the bike is. It does not run smoothly and is not as helpful as it is meant to be. Instead of relying on the bike, the users can easily work out the bike themselves. Let's just hope that the app gets fixed so that the elderly can count on Ampler Curt's bike as well.
Notable Features
Amper Curt's e-bike has a very comfortable paddle along with the saddle and grips. The bike weighs only 14kg which is less than most of the e-bikes in the market. Further, the best part about the bike is that it will not rattle you to death (we can totally relate to how worse the rattling of bikes can get).
The bike has too much power for a lightweight bike which can be bad if you are not an experienced cyclist. But even in that case, we don't think you have anything to worry about as the bike has two user-defined assist modes. Each of the two modes has a different power limit that reaches the paddle which means you get to decide how much power the bike uses.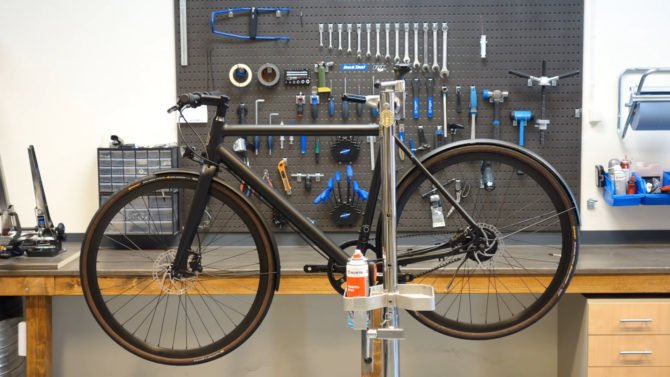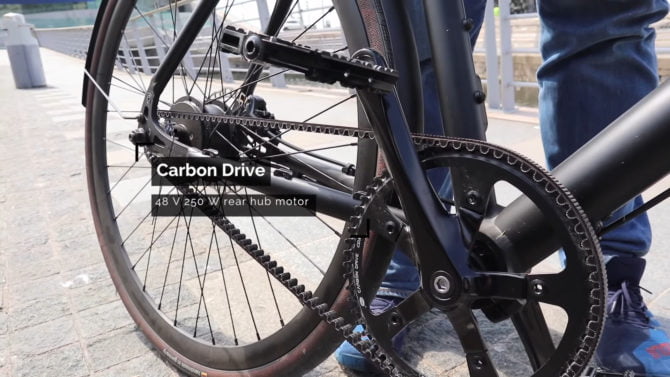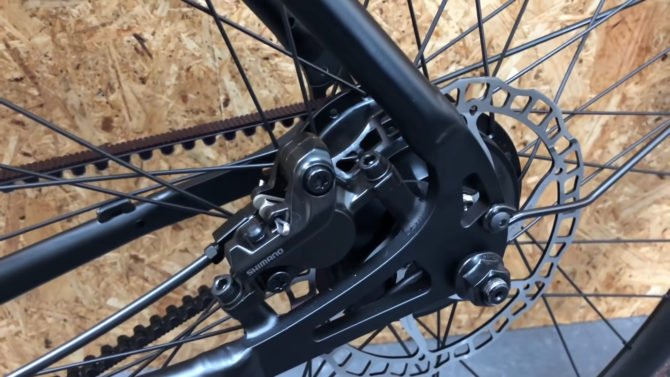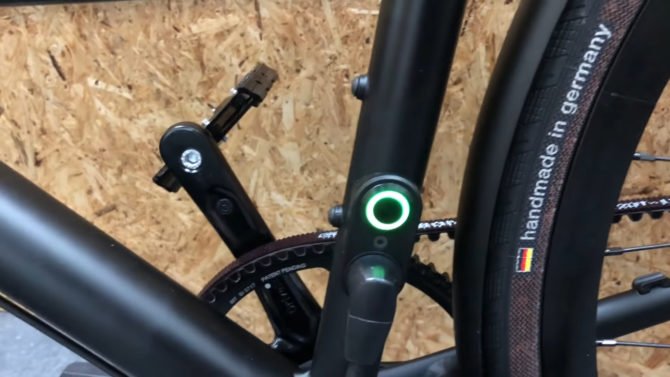 The e-bike is equipped with a 336Wh battery and can run up to 70km on average. And about the bike running out of battery, you absolutely do not have to worry. If the bike runs out of battery, you can always shift to the standard bicycle mode. Further, the bike also comes with a 10-speed curt configuration which is very handy.
Moreover, you don't have to take anywhere different for maintenance. Any average bike repairing workshop will do the job. So basically it is an e-bike with the maintenance like a standard bike.
Why choose an e-bike over a car?
We know what you are thinking. If the e-bike is going to cost you the same as an average small car, why even consider buying it? Although the money invested in it is exactly the same the overall cost of maintenance and running it is far less. Also if your daily commute is always jammed with traffic, a bike is always a better option.
Moreover, an e-bike is also a healthier option (well, it's high time you stop counting on the gym you never show up to and find yourself a doable alternative).
And here's good news for the people in Germany; the company just opened its flagship store in Berlin and is offering test rides to the residents of Zurich, Amsterdam, Vienna, and Dusseldorf. Amazing, right?
Final word
For an e-bike, Ampler Curt is a perfect fit for everyday commutes. Overall, the bike is up a notch from others in the market. Its app, however, needs a lot of improvements. The bike may seem like a hefty investment but for the love of bikes consider buying it this time when you think about changing your bike to cherish a lifetime of fun commutes.
Come again for more updates!