As a local business owner, you want to ensure that your platform is visible to potential customers. One of the most effective ways to achieve this is by utilizing SEO optimization and PPC advertising. Both methods can boost targeted traffic to your website and generate quality leads.
However, it can be challenging to determine which one is better for your business. In this article, we will explore the peculiarities of local dispensary SEO and PPC services to help you make an informed decision.
Table of Contents
Understanding Basics
Before we delve into the comparison between SEO and PPC, it is essential to understand what they are and how they work.
What Is SEO?
SEO is the process of optimizing your website to enhance its visibility in the SERPs. When it comes to local businesses, there are several local SEO practices that help optimize your site specifically for local searches. It can be performed by creating a Google Business Profile listing, conducting keyword research, producing relevant content, improving internal linking structure, etc. The major goal of the optimization strategy is to increase your site's organic traffic, meaning one that comes from unpaid search results.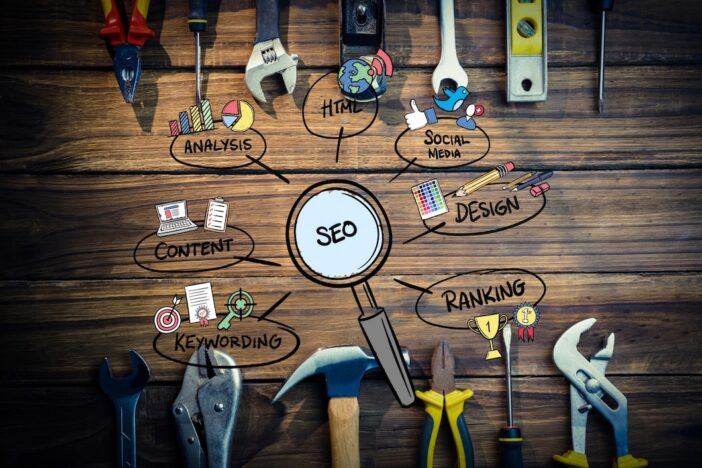 Just as you turn to your preferred search engines to look for where to buy quality fabric or order a good pizza, so do your customers. According to statistics, Google is the most popular choice among all, receiving almost 90% of all search traffic. So, when you resort to SEO services, you are raising the likelihood of your target audience locating you when they do a search in Google for words related to your products or services.
What Is PPC?
PPC is a part of search engine marketing (SEM). It is a form of paid advertising when you, as an advertiser, pay a publisher (e.g., Google or Facebook) for each click on your advertisement. The cost of paid ads usually depends on the industry you operate in and the search volume of the keywords you target.
When a user searches for related keywords to your local business, your ad appears alongside organic results tagged with an "Ad" marker. You pay a fee only when someone clicks on your advertising, hence the name "pay-per-click." All in all, if you use a PPC strategy, you draw users who are interested in your deal and are ready to convert.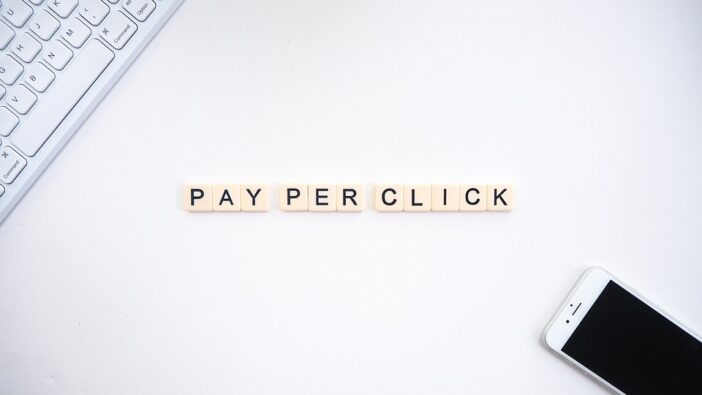 Furthermore, it should be mentioned that PPC ads always appear above organic search results. Some companies run them for exact marketing campaigns that have a factual start and end period. Others bid on their brand name as part of their whole strategy. Anyway, this approach is primarily associated with search engines, as advertisers bid on keywords relevant to their niche markets.
SEO vs. PPC: Pros and Cons
Now that you have grasped the concept of each type of strategy, it is necessary to observe the advantages and drawbacks of each variant.
Optimization
Here are some advantages you can expect from implementing local SEO for your business.
It helps companies appear in relevant local search engine results and get their company in front of more potential customers.
Targeted and stable traffic.
Once you appear on Google, you can start to plan for and anticipate free traffic to your platform, as long as you keep optimization running. Moreover, you target users who are searching for services and products specifically in your location, increasing your chances of converting them into customers. On top of that, statistical data shows that more than 70% of people who search for companies nearby visit one within a day, and 28% of them make a purchase.
Since local SEO targets local customers who are more likely to convert, it can lead to higher returns on investment compared to other forms of marketing.
The local optimization strategy is often less expensive compared to other ways of advertising, making it an affordable option for small and medium-sized businesses.
By optimizing for local searches, companies can gain an advantage over their competitors and increase their market share.
At the same time, this approach has its downsides. Specifically, it is:
time-consuming, demanding time and effort to optimize a website, create and maintain listings, and build a robust online reputation;
an ongoing process that needs regular updates and continuous platform maintenance to stay effective;
with limited reach because it is targeted at a specific geographic area, which can limit the spread of the business;
requires high-level skills and expertise;
dependent on search engine algorithms, which can change at any time, affecting the ranking of a company.
Paid Advertising
Pay-per-click ads can be an effective way of promoting local businesses, as they deliver the following benefits:
While it can take a minimum of three months to notice results from the SEO strategy, it can take just a few hours to drive traffic to a business's website or store from your PPC campaign.
Paid advertising provides businesses with measurable outcomes, so they can track the effectiveness of their promotion campaigns and make data-driven decisions.
Appearing above organic searches.
When you run a paid ad campaign for your target keywords, your platform will appear first on the SERPS, and organic results will be next. This advantage in ranking makes your audience see you first before scrolling down to look at other results.
Pinpointing the target audience.
When creating a pay-per-click advertisement, you can specify the peculiarities of the audience you want to reach (a specific geographic area, a particular age, marital status, interests, and so on).
Despite all these points, choosing a PPC strategy is an expensive option. That's because you have to pay for each click that your audience makes, which implies that once the budget dries up, so does the traffic. Also, PPC may get even more costly when you operate in a competitive sector (like insurance or legal).
It is also worth mentioning that while paid ads bring short-term wins, they usually lead to lower profit margins. That's because your CAC (customer acquisition costs) will keep rising without a substantial increase in the prices of your goods.
Additionally, your control over ads is limited because of the rules or restrictions set by the advertisement publisher. Consequently, your copy may have similar text to those of your opponents, which makes it easy for your audience to pass it by quickly.
When to Optimize and When to Pay for Traffic?
If your marketing budget is low and you are looking for a long-term strategy that can deliver sustainable results, then SEO is the way to go. While it may take longer to see effects, this approach can help establish your company as a credible and trustworthy source of information. It can lead to increased brand awareness and customer loyalty, which can ultimately drive more business over time.
On the other hand, if you need quick outcomes and have a sustainable budget to invest in advertising, then PPC may be a better option. It can be a great choice if your product is novel, first-of-its-kind, or if you promote a time-sensitive offer. With a PPC strategy, you can target specific keywords and locations to ensure that the right people are seeing your ads. It can bring in increased platform traffic and conversions, which can help generate revenue for your business.
In Summary
Both SEO and PPC have their advantages and disadvantages, making it difficult to determine which one is a better type of promotion. Ultimately, the decision between the two should depend on your company's specific needs and goals. As a local business owner, it is important that you take time to weigh the pros and cons of each strategy so that you can decide which one is the best fit for your business. That way, you can lead it to steady growth and success.