People in business look for strong marketing for their products and services. For this, they have been exploring new ideas with time. Creating a website has proven to be one of the most effective ways of marketing. Who wouldn't like to present their products on the internet, knowing the fact that it will attract a large number of the crowd? This has forced a large number of businessmen to gather crowds from the internet. With this large number of businessmen turning into the scene, websites have to be standout and generating results. To achieve this, every organizer is trying something different. This has urged the need for cross-browser testing.
What are website testing and types?
Cross-browser testing or Website testing is a process by which a website is checked. This testing is processed in every aspect to give the best result possible. The motive of testing a website is getting to know the weak points of it and rectify them for improvement in results. Now to achieve the best result, a website has to undergo a certain number of tests. They are:
Compatibility Test: This test will identify whether your website is compatible with every browser out there or not.
Usability Test: This test will identify the points on your website where you might lose your viewers. This test helps you in observing your website from a viewer's point of view.
Accessibility Test: This test will check whether your website is accessible on every device or not. With more people operating from their mobile devices, this test will ensure that your website reaches every person even on their mobile devices.
Functional Test: This test will identify the functionality of your website. This will let you know if your website is lagging in some particular areas or not.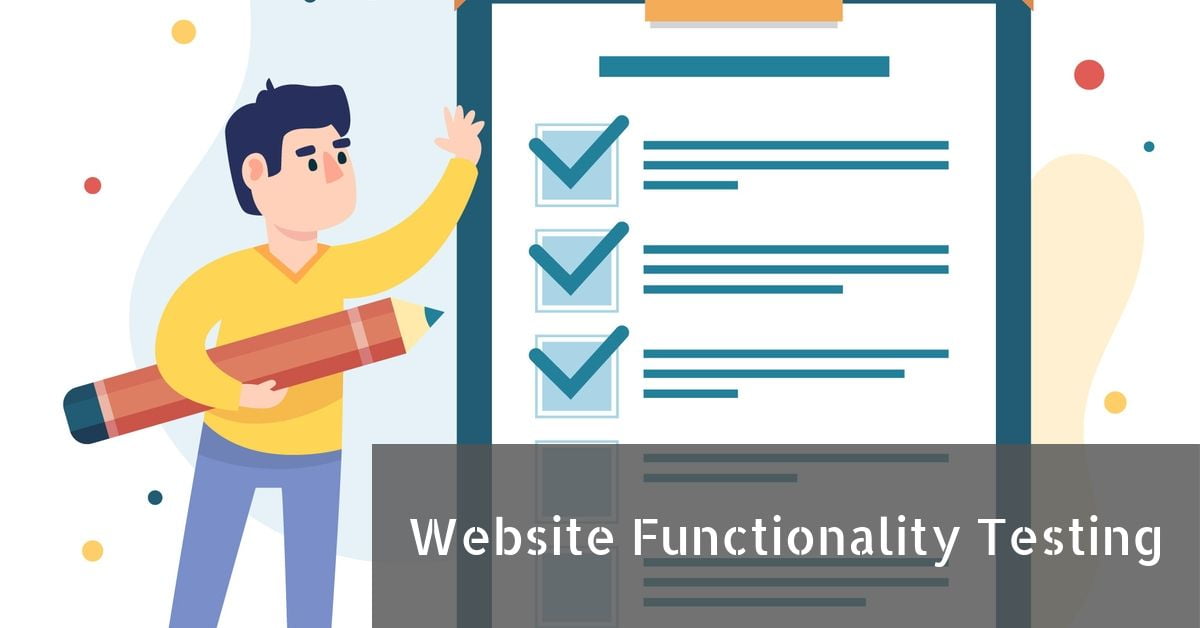 Performance Test: This test becomes essential in order to analyze the performance of your website. It will point out parts of your website that are restricting your website to attract a crowd.
Pressure Test: This will ensure that your website is ready to bear every load and stress that it may go through when many customers request for a single page to open at the same time.
Software Test: This test will check the performance of the software that you are working on. This test is often overlooked by the organizers, but this has turned out to be a game-changer.
Which is the best tool to check website performance?
Considering all these points, testing a website cannot be overlooked in any aspect. Yes, there is an issue of time consumed. But every problem has a solution. There is a tool named Comparium that will solve all your issues. Comparium app won't ask you to spend your precious time while testing a website. It has taken the comfort of their client to the next level. It would just require the URL of your website and test the performance with ease. The results of that test will be sent to your Email ID with the screenshot. Were we discussing the amount of time to be invested in testing a website? Well, supposedly, this tool has eliminated that discussion.

Comparium tool will cover all the aspects of testing your website under one umbrella. Comparium will also provide a few additional features like screenshot web testing that are not covered by other website testing tools. Now, with this tool, you can forget about the performance of your website and focus more on enhancing your business. It has many features like Screenshot testing, Offline reports, and it can also be used as a Browserstack alternative. Are you still thinking which tool is best for website testing? Well, here is your answer.
Why do you need to test your website?
Having a brief knowledge about what website testing is. We need to focus on why there is a need for testing a website. Reconsidering all the above data, it might seem that testing a website is a hectic and troublesome process that requires lots of time. So is there any fruitful outcome in investing a large amount of time? Indeed, there is. Let's discuss them.
It ensures that your website is performing the best it can.
Moreover, it ensures that your website is not facing any problem while operating on different web browsers.
This will let you know whether your website is compatible with every mobile device or not.
Now, there are certain standards that your website needs to follow on the internet. The testing of your website will ensure that your website is following all the standards or not.
Accessibility can be tricky sometimes. You need to be updated every time a single viewer is visiting your website. If a particular customer faces the same problem twice, he might switch to another website. To make sure that your website is accessible to every customer, testing becomes important.
To gain an edge over your competitors, this testing becomes vital. It will point out the features that your competitors are applying to gain better results.
Feedbacks are always important for the growth of your business. Testing will list down all the feedbacks of your targeted customers. This will help you in rectifying your mistakes.
Every visitor on your website is to be considered as a potential customer. But very few turn out to be one. To ensure that every visitor is turning into a customer, testing is essential.
Search Engine Optimization is an essential part of your website to gain a large number of crowds. If that fails, you won't get results. Testing will certify that your SEO is performing to the most.
The content of your website is a vital part because that is the representation of your product in front of the viewer. A small mistake in your content can turn out to be costly. Even a spelling mistake can upset a visitor. To make sure that every part of your content is presented correctly, testing is to be performed.
Security issues on a website are a common phenomenon. With hackers coming into the picture, it has increased the threat to a website. Testing will protect your website from all the threats.