Let's face this truth; your mom is right about your time with gadgets. You're addicted to these devices and using them a lot. Your phone, laptop, and PC, all of them have bright screens. Using these devices for an extended period is not good for your eyes, and can cause eyestrain which ends up in disturbing sleep patterns and more problems. Different software developers have different features to save their users from this problem. That's where Windows Night Light comes in. This Windows 10 feature replaces bright white light with mild yellowish light to keep you safe from eyestrain.
What is Night Light?
Night Light is a feature that is available in Windows 10 and further updates. When enabled, Night Light turns your screen into yellowish color, which is not irritating as the white light can be. It protects your eyes from the white light of your Windows laptop screen.
How to enable Night Light in Windows?
Here is how to enable Night Light in Windows
Open Action Center by pressing 'Windows key + A'
Press 'Windows key' and 'A,' it will open Action Center.
Find and press Night Light icon and activate Night mode in Windows
Find 'Night Light' button and press it. The screen will turn yellow and night mode will be activated.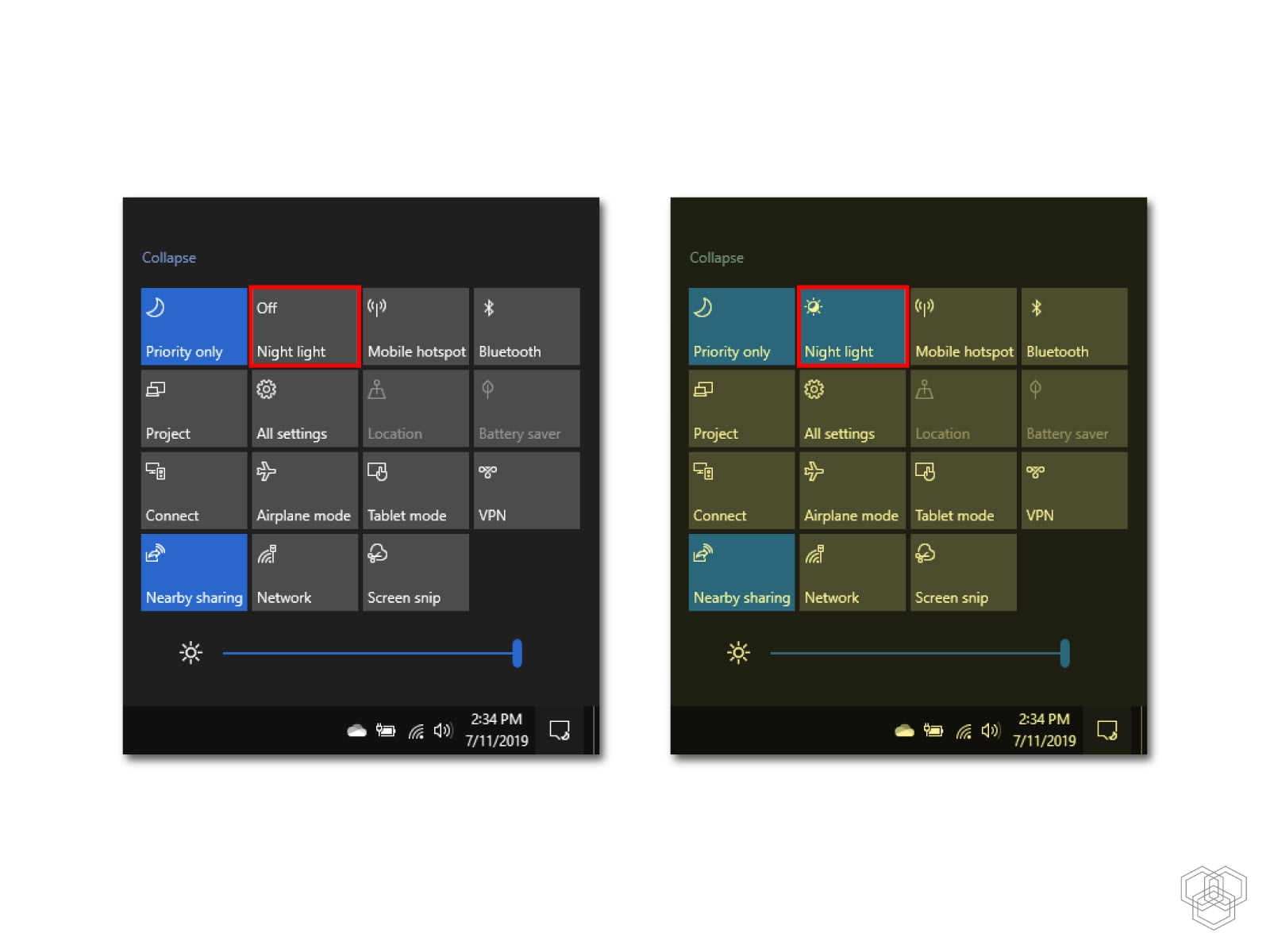 There are more customization options available, and you can access them in the settings app of Windows. Follow the steps below for more options:
Navigate to Windows Settings > System > Display > Night Light (toggle)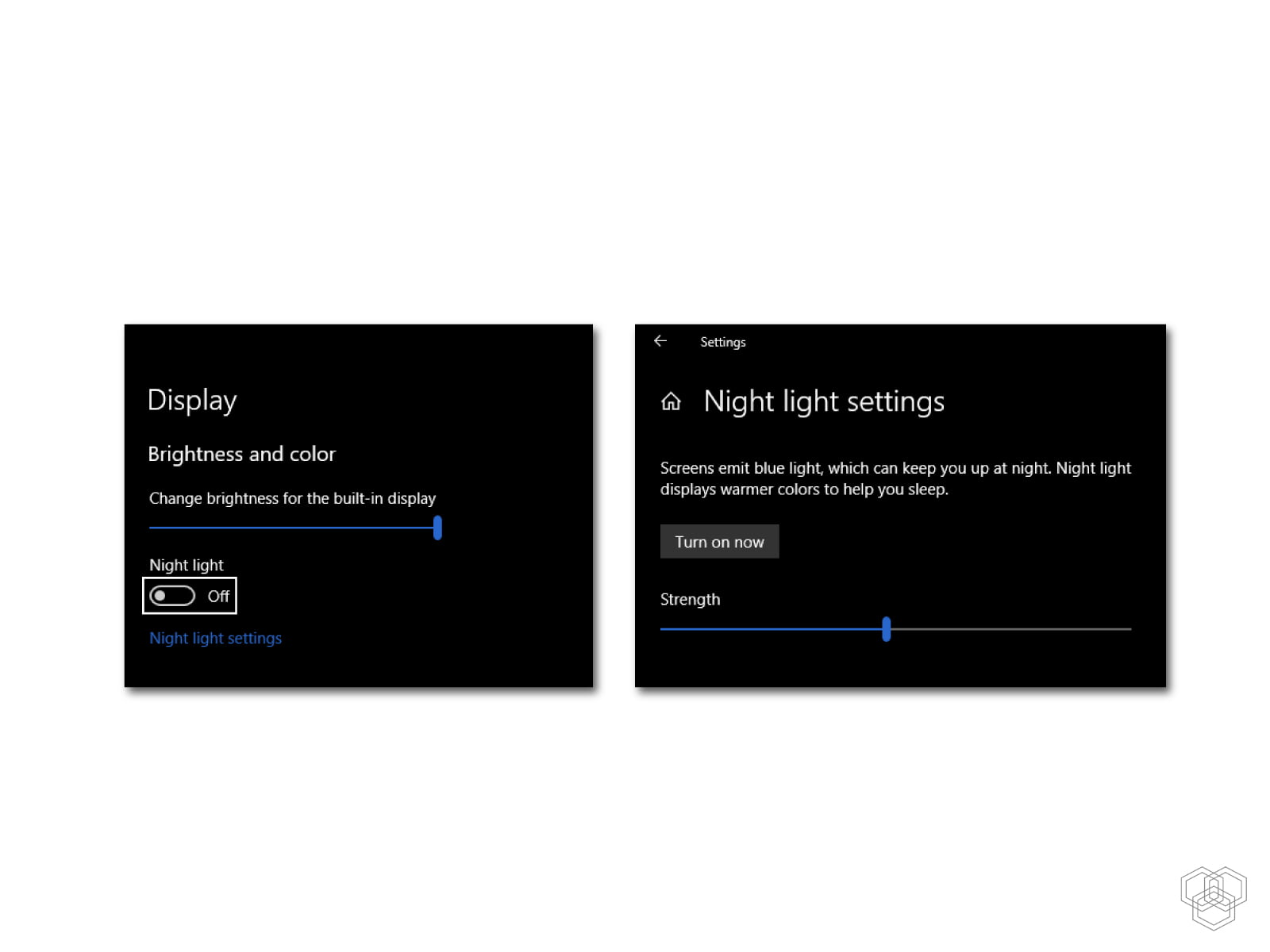 You can control the strength and also schedule this mode if you want it to work automatically with your timezone. If you go further into the settings, you will find 'Schedule night light' option.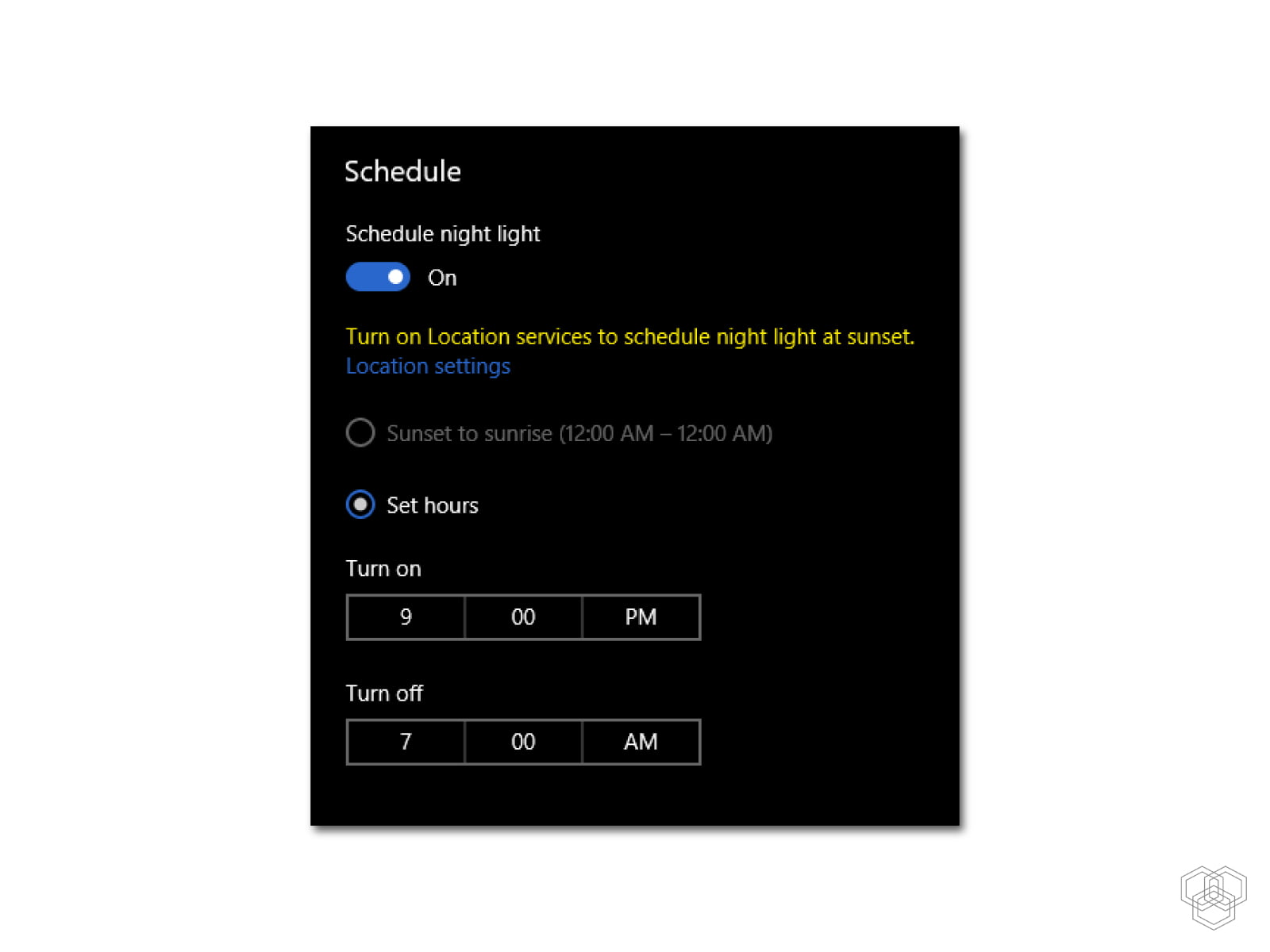 These were the steps to enable night light on your Windows laptop. Night Light is conducive for late-night work. It helps in bearing the device's light at night and keeps you safe from eye strain. You can also turn on dark mode in Windows 10 to add more protection for your eyes.
What's your favorite Windows 10 feature? Let us know in the comments below.