When it comes to listing technology trends that have defined the 21st century, there's no denying iGaming's place is at the top of that list. iGaming, an umbrella term for online real money gaming and betting activities, has grown from being the relative niche affair that it was during the early days of online poker to a global, multi-billion dollar industry.
Key to its success is the evolution of online casinos, which, as the name implies, are digital variations of classic casino games that are played online. And what's one game that all casinos have in common, no matter how small or where they're located? Slot machines.
Slots are an integral part of casinos both offline and online, but it's in the digital world where they have really come into their own. These days, the gaming technology underpinning online slots games is some of the most advanced in the industry, but at their roots, they're still the same games that have been played offline for centuries.
To understand just how the one arm bandit became part of a tech phenomenon, we first need to know how they started.
The origins of slots machines
The story of the one-arm bandit reaches all the way back to 19th century Brooklyn, New York. In 1891, Sittman and Pitt developed the first "gambling machine," an early precursor to the slots we know today. Their mechanical machine featured five drums, was based on the game of poker, and included 50 different card faces.
Determined to make some improvements, Charles Augustus Fey unveiled his new and improved machine, the Liberty Bell, just four years later in 1895. Fey's bandit was a more streamlined machine, featuring just three reels and a total of five symbols – horseshoes, a liberty bell, hearts, spades, and diamonds. It was also adorned with the famous Bell and gained huge popularity. Unfortunately, Bell didn't patent his design, and as it grew in popularity, it also became copied by rival machine manufacturers.
The emergence of technology
For much of the intervening years between 1891 and the twentieth century, slot machines remained mechanical in nature. Designs improved, and machines became more reliable and secure, but it wasn't until the mid-1960s that the first fully electromechanical slot was released onto the market.
Bally's Money Honey featured electronic reels and was the first to feature a bottomless hopper meaning that it could make automatic payouts of a max of 500 coins. However, in order to get started, players needed to pull the lever first.
Just over a decade later, in 1976, the first full video slot was manufactured by the Las Vegas-based Fortune Coin, which used a modified 19 inch Sony TV as its display. The technology would look prehistoric compared to what's available now, but it was the height of innovation in the 70s and even became the showpiece at the Las Vegas Hilton Hotel. Within a few months, and with some modifications and fraud prevention, the machine was approved by the Nevada State Gaming Commission and took over the Las Vegas Strip.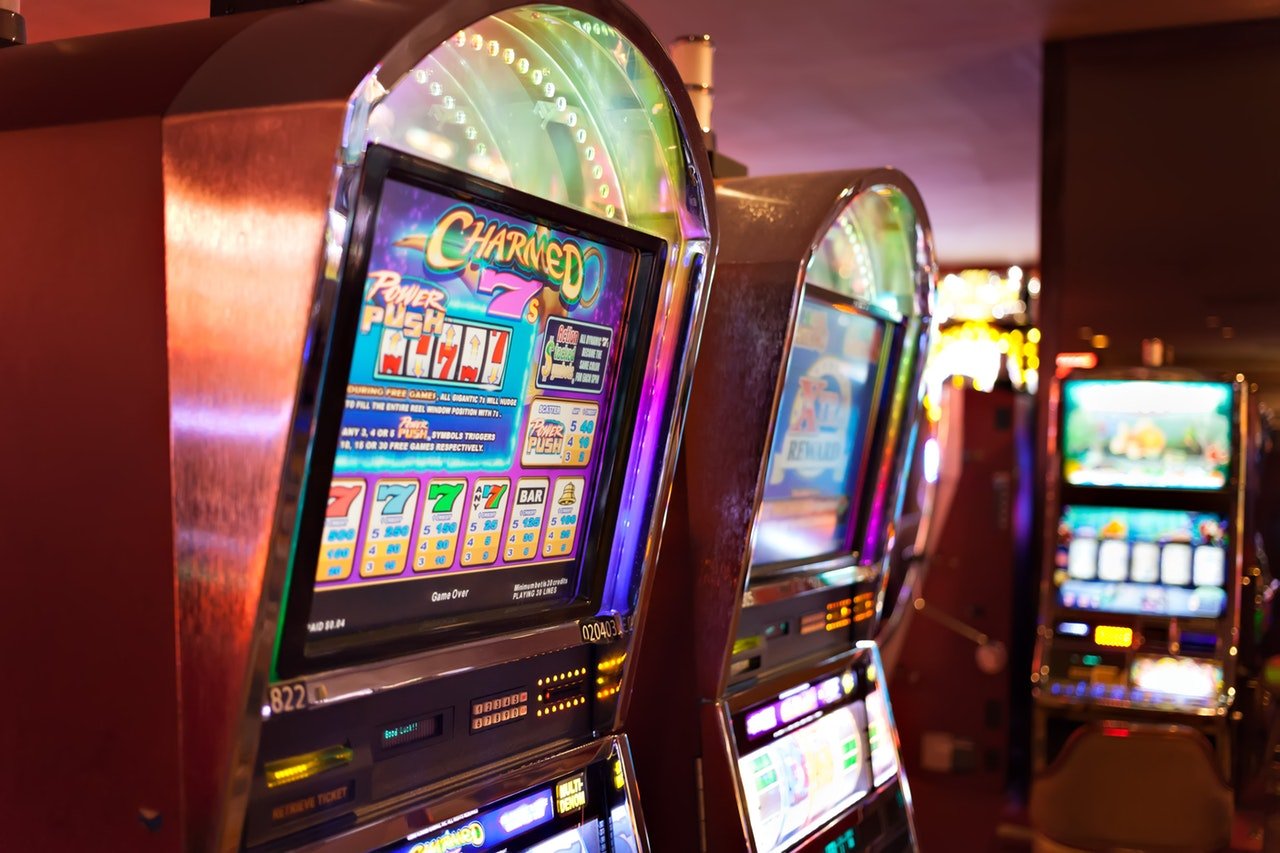 21st Century slots
Programming and software development have improved so much in the decades since the first video slot hit the gaming market, and as the 21st century progressed, more and more variations of online slots games emerged. Whether they consisted of themed games that tied in with popular movies and television shows, games that featured innovative layouts and structures, or ones that ran more than 5 reels and offered substantial payouts, the development of slots games went hand in hand with the increased sophistication of online casino gaming platforms.
One of the biggest trends of 21st-century gaming is the progressive jackpot online slot, which has a pot that increases the more times it is played. Since the games themselves can be accessed by all registered casino customers, no matter where they are based in the world, pots can reach multiple millions over a relatively short period of time.
Even though gaming developers have only begun to scratch the surface of what advanced tech like AI and Virtual Reality can do for slot gaming, online slots have already started reaching new heights.